Apollo Hospitals, Chennai has launched One-Stop Shoulder Clinic to treat shoulder and elbow injuries.
Posted by Apollo Hospitals | 25 Feb, 2023
In a significant development for sportspersons, patients with diabetes and the middle aged, Apollo Hospitals has introduced hydrodilatation as a part of the advanced treatment plan for those with a frozen shoulder.
Shoulder pain is the second most common bone and joint problem after back pain. Studies show that 70% of people experience shoulder pain at least once in their life time. The external rotation is restricted due to pain and stiffness in the shoulder joint, typical symptoms of the condition. The causes of shoulder pain are varied. To address the symptoms, physiotherapy is recommended as an integral part of the treatment plan. Physiotherapy and injections constitute the first-line of treatment. If the symptoms persist, doctors switch course to a radiological intervention called hydrodilatation.
This day-care procedure is offered at the One Stop Shoulder Clinic at Apollo Hospitals, Chennai. So far, 25 patients have undergone the procedure and all have shown progress. Their Oxford Shoulder Scores have improved from 12 to 42.
Dr Preetha Reddy, Executive Vice Chairperson, Apollo Hospitals Group, said, "We are pleased to offer this treatment that gives key respite to patients. Our aim is to enable patients to lead fulfilling lives free from mental and physical pain and this initiative is a step towards that. Our healthcare models will continue to combine technology and care and offer comprehensive approaches to treatment."
Dr B Sivaraman, Orthopedic Shoulder and Elbow Surgeon, Apollo Hospitals, said, "This is a rapid, non-surgical and cost-effective intervention for patients experiencing this condition. During this process, we inject about 100 to 150 ml of normal saline into the capsule (which is tight and frozen) of the shoulder under ultrasound guidance. We perform this procedure under block. This helps dilate the capsule for a 360-degree effect and enable improved functionality and movement of the shoulder. We are happy to share that our patients have shown significant improvement in symptoms and our interventions have helped avoid surgery."
Read more about One-Stop Shoulder Clinic at Apollo Hospitals, Chennai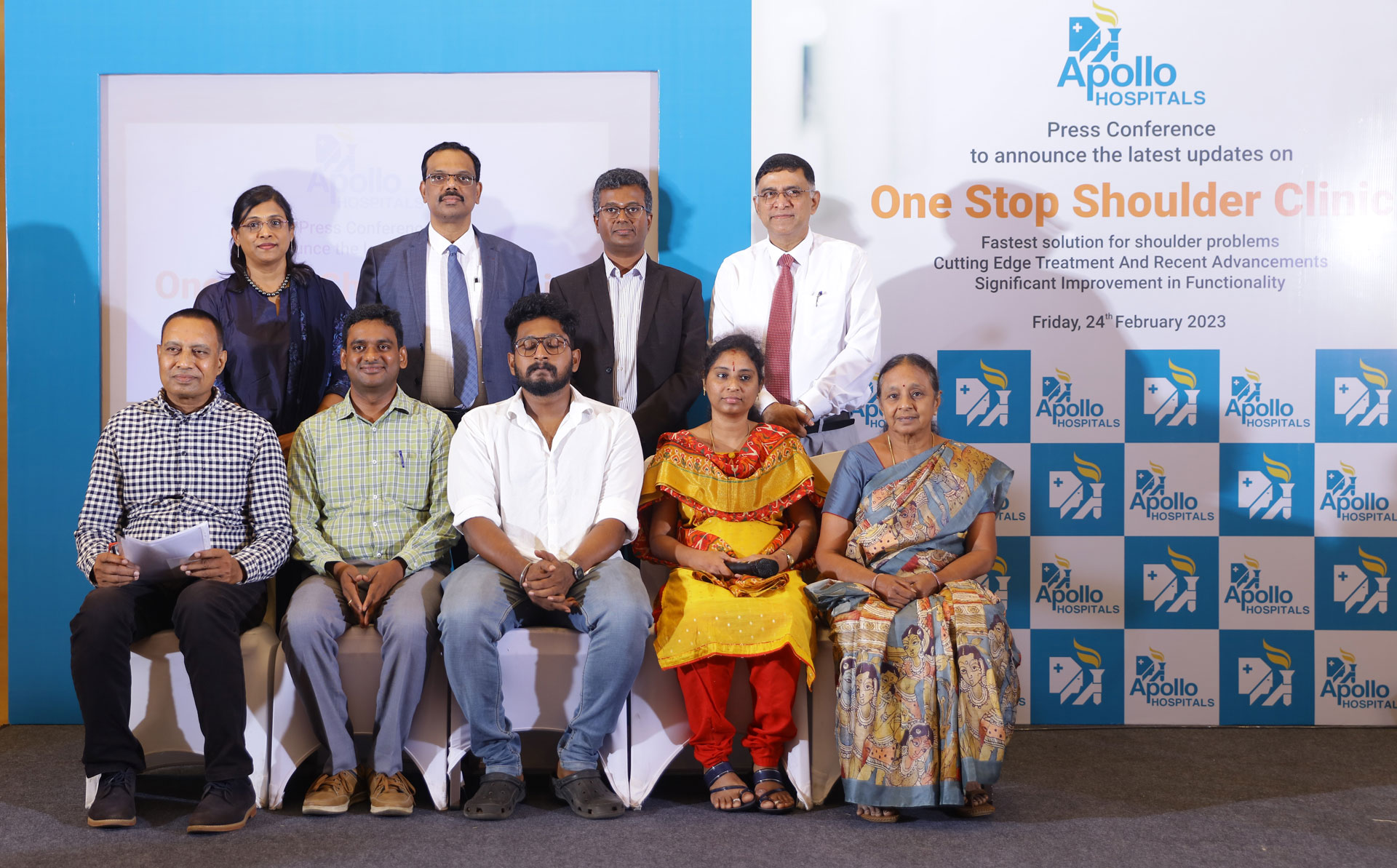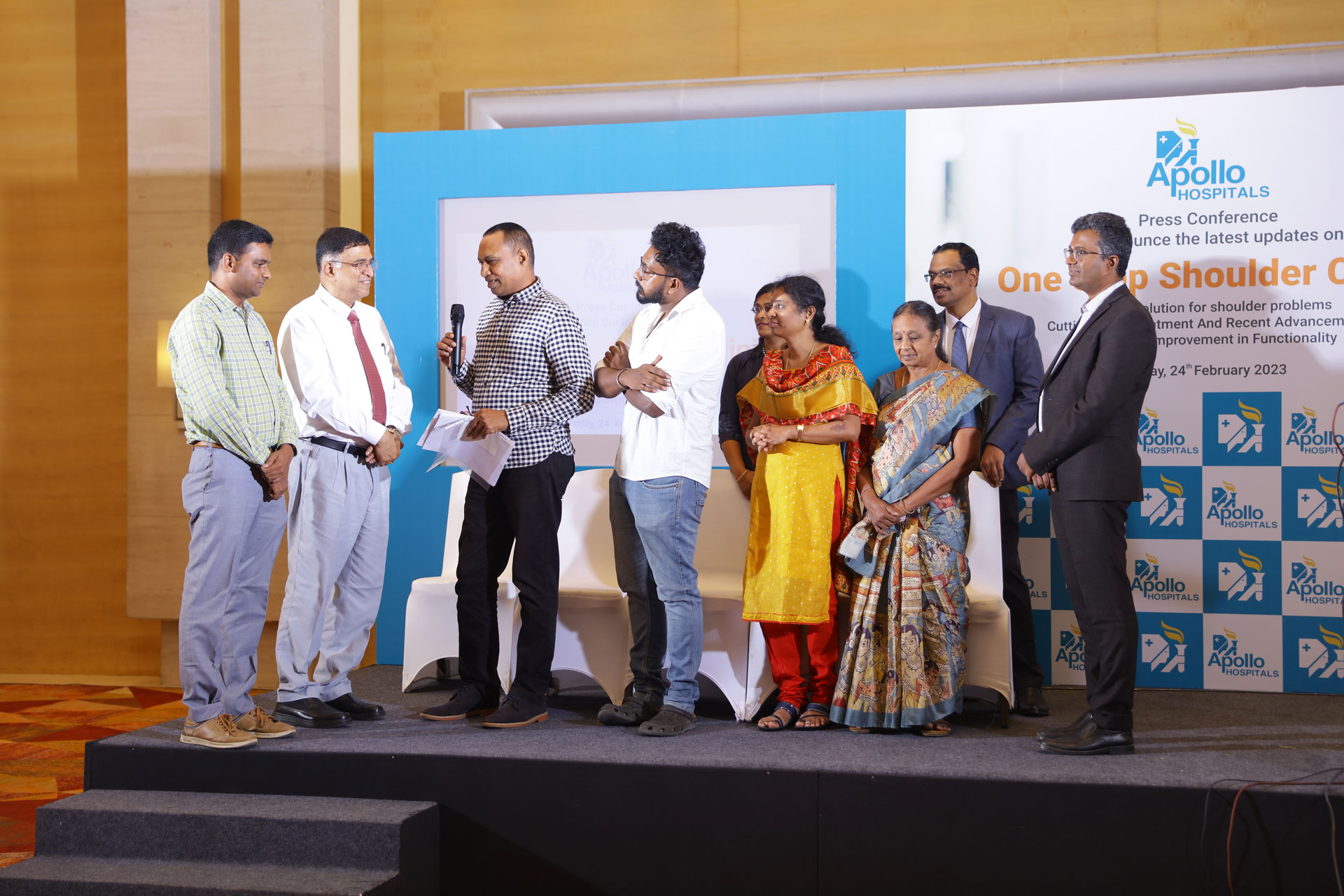 Posted by:
Apollo Hospitals
25 Feb, 2023
Get the best of health related stories delivered to your inbox.
Apollo Simulation Centre at Apollo Specialty Hospitals, Vanagaram has signed a MoU with Tamil Nadu Nurse and Midwives...
Date: 31 Jan,2023
Apollo Hospitals, Navi Mumbai has launched the Apollo Genomics Institutes to provide comprehensive care to patients a...
Date: 31 Jan,2023
A new IVF (in vitro fertilization) clinic was inaugurated at the Apollomedics Super Speciality Hospital in Lucknow. T...
Date: 23 Jan,2023