Apollo Hospitals, Ahmedabad organized the PediaSync 2023 symposium.
Posted by Apollo Hospitals | 11 Sep, 2023
Apollo Hospitals, Ahmedabad organised PediaSync 2023, its first-ever one-day symposium that brought together healthcare professionals and experts to discuss and explore the latest advancements in pediatric medicine, on 10th September 2023.
Organised on the theme "Synchronizing Comprehensive Pediatric Care", PediaSync 2023 was meticulously crafted to bring together the brightest minds in pediatric healthcare from across the country to exchange ideas, share experiences, and establish connections to drive the field forward.
PediaSync 2023 featured a diverse range of scientific sessions, keynote addresses, and panel discussions that addressed critical topics in pediatric medicine. It explored innovative approaches to diagnosis, treatment, and care, with a focus on interdisciplinary collaboration and holistic well-being. It also delved into the latest research, advancements, and best practices that are shaping the landscape of pediatric medicine.
Reflecting on PediaSync 2023's success, Dr. Pushkar Srivastava, Head of Apollo Hospitals, Ahmedabad, Pediatric Department and Organising Chairman of the event, said, "PediaSync 2023 exceeded our expectations in facilitating meaningful discussions and inspiring collaborations. The engagement and enthusiasm of the participants were truly remarkable. We are confident that it was a great learning experience for everyone and that the insights shared during the conference will contribute to the advancement of pediatric healthcare."
Mr. Neeraj Lal, Chief Operating Officer (COO) and Unit Head, Gujarat region of Apollo Hospitals, said, "PediaSync 2023 aligns perfectly with Apollo Hospitals' commitment to excellence in healthcare. We are happy to have organised this symposium and facilitated the exchange of knowledge and ideas in pediatric medicine. Its success underscores our commitment to providing world-class healthcare services to our young patients."
Participants had the opportunity to discuss subjects such as pediatric surgeon's role in congenital anomalies, precision medicine in pediatric neurology, interesting cases in pediatric nephrology, and updates in neonatology.
Some of the other topics discussed by the participating doctors and experts included 25 years of pediatric liver transplantation in India, improving outcomes and enhancing access for all genetic diagnoses, frequently asked but seldom answered questions in pediatric cardiac surgery, and high adrenaline interventions in pediatric cardiology.
The symposium also included two engaging panel discussions on food allergies in children and challenges in the management of congenital heart disease, bringing to the fore critical issues in pediatric healthcare.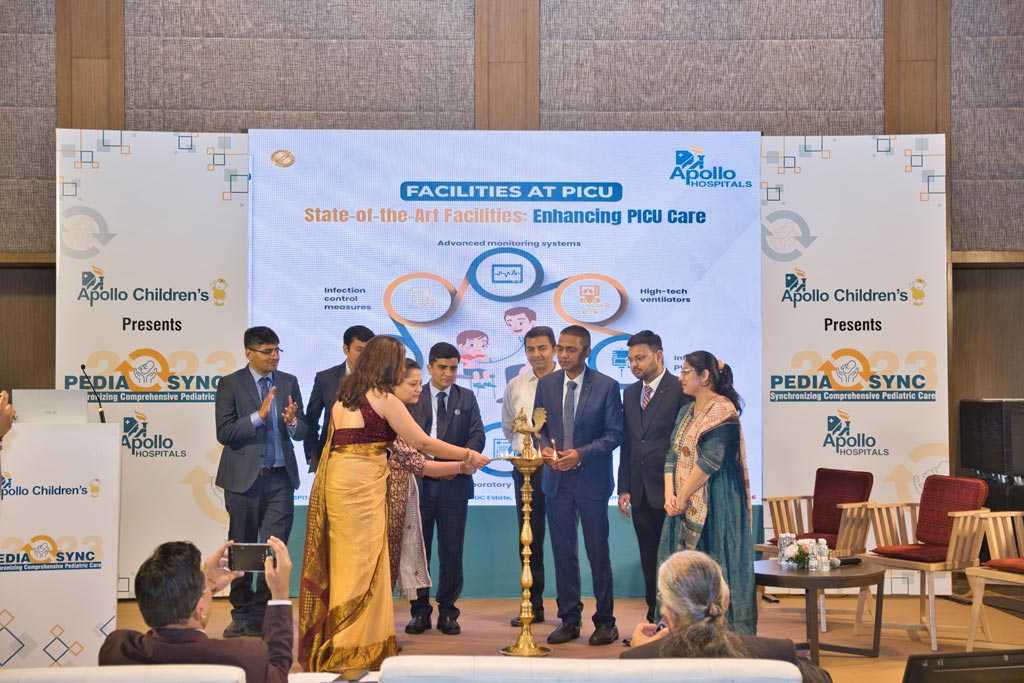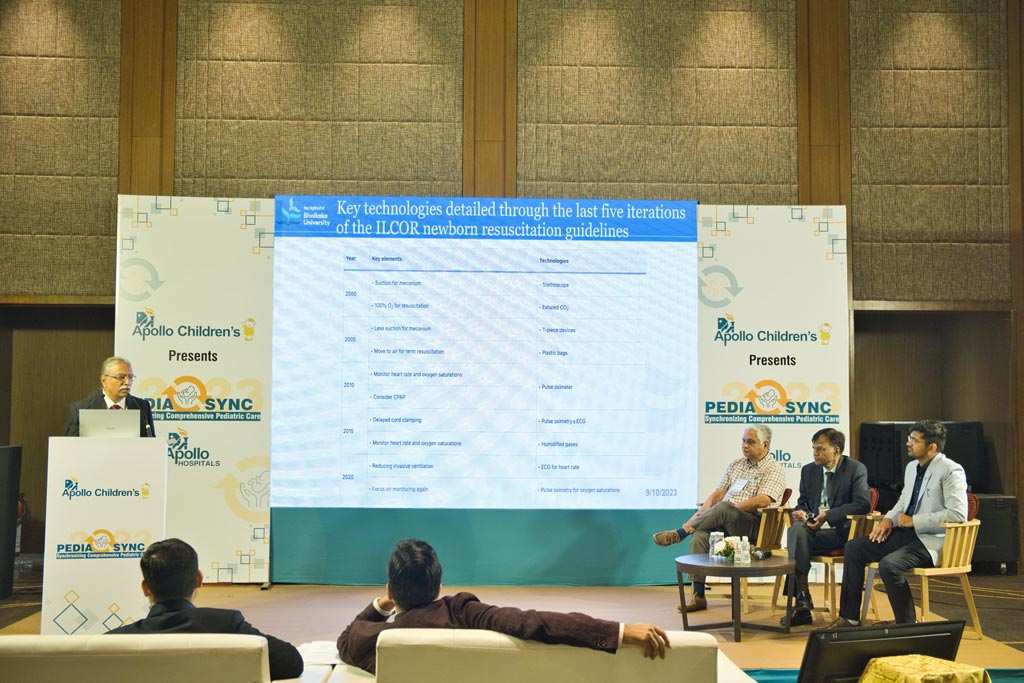 Posted by:
Apollo Hospitals
11 Sep, 2023
Get the best of health related stories delivered to your inbox.
In an effort to facilitate knowledge sharing and showcase cutting-edge advances in pediatric care, Apollo Hospitals c...
Date: 06 Nov,2023
In a significant move to raise awareness about breast cancer and emphasize the importance of early detection, Apollo ...
Date: 06 Nov,2023
Apollo Proton Cancer Centre (APCC) launched #SaveTheBreast campaign as part of a coordinated effort to advance women'...
Date: 16 Oct,2023