Apollo Hospital Sheshadripuram conducts an awareness campaign on No Honking to reduce noise pollution in hospital zone.
Posted by Apollo Hospitals | 08 Aug, 2023
Apollo Hospitals Sheshadripuram, Bangalore organised a 'Say No to Horn' public awareness campaign, urging citizens to help reduce noise pollution on city roads. Shri Rajkumar Dugar, Founder of Citizens for Citizens (C4C), Mr. Sharanappa, Police Inspector, High Grounds Traffic Police Station and other Apollo Hospitals dignitaries flagged off the campaign. More than 50 Apollo Hospitals volunteers took part in the awareness drive, displaying information about traffic rules and why honking is illegal in special zones like schools and hospitals.
Speaking at the event, Mr. Uday Davda, COO, Apollo Hospitals Sheshadripuram, said, " Most of the time, individuals honk unnecessarily, unaware of the impact of noise pollution and the inconvenience caused to others, particularly in school and hospital zones. We conducted a 'Say No To Horn' awareness program with the assistance of traffic police, and our goal is to educate people on various laws about traffic rules in order to reduce noise pollution in the hospital zone. We are grateful to Police Inspectors Mr. Sharanappa and Mr. Baig for joining the effort and urging citizens to be aware of the impact of honking."
The WHO classifies noise above 65 dB as pollution. Noise pollution can cause hypertension, sleeping disorders, cardiovascular disorders, and hearing loss among patients. Patients, doctors, and staff are distressed due to unnecessary honking in the vicinity of the hospital.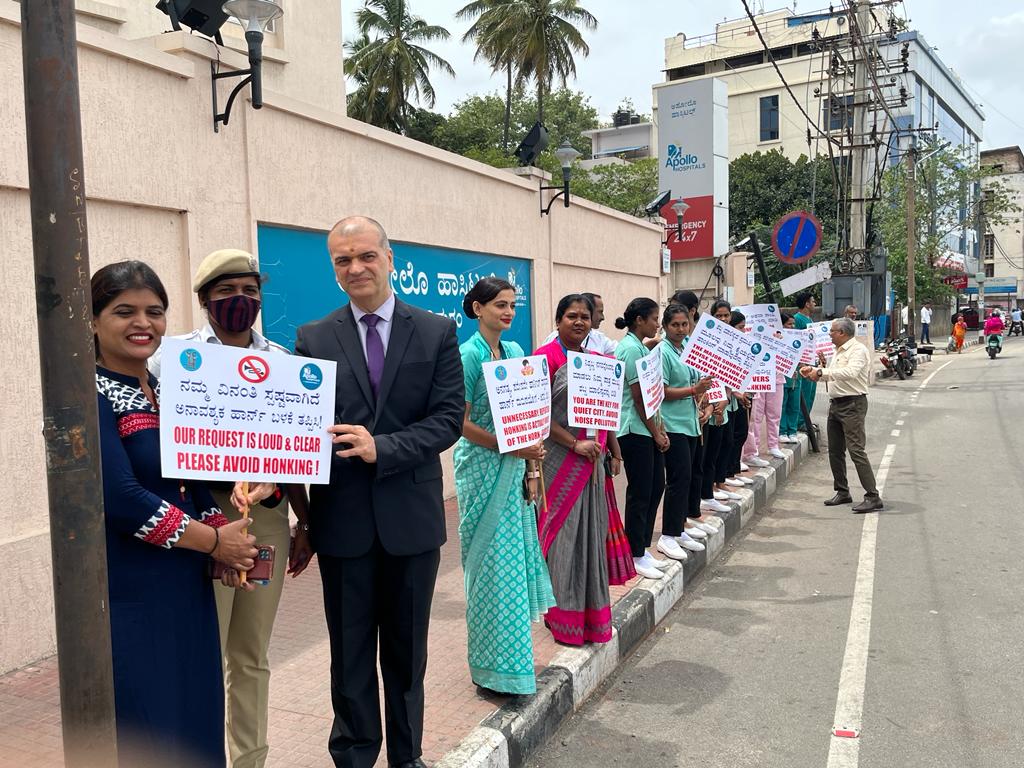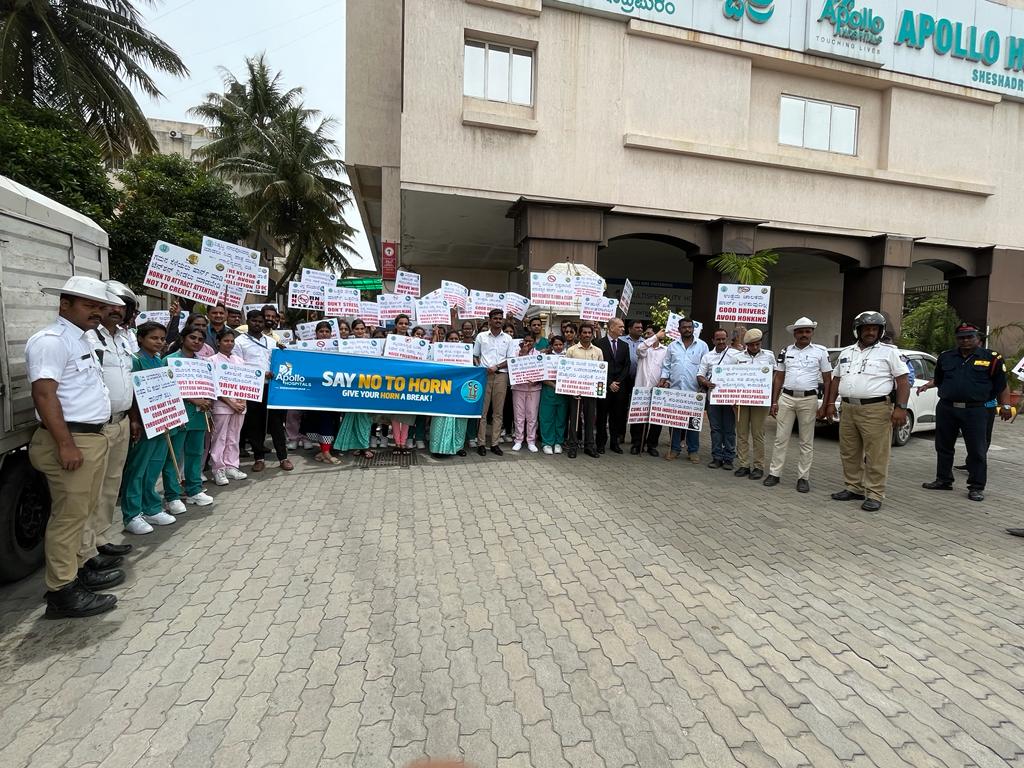 Posted by:
Apollo Hospitals
08 Aug, 2023
Get the best of health related stories delivered to your inbox.
In a concerted effort to promote women's health and raise awareness about breast cancer, Apollo Proton Cancer Centre ...
Date: 26 Sep,2023
Apollo Hospitals, Ahmedabad organised PediaSync 2023, its first-ever one-day symposium that brought together healthca...
Date: 26 Sep,2023
Amidst an air of triumph and hope, Apollo Proton Cancer Centre (APCC) together with Apollo Cancer Centre (ACC) and Ap...
Date: 07 Aug,2023