Apollo Children's Hospitals is ranked among the top 120 specialized hospitals for Pediatrics in the Global ranking by Newsweek.
Posted by Apollo Hospitals | 18 Oct, 2022
In 2022, Apollo Children's Hospitals, Chennai turned 13. In this momentous year, Apollo Children's Hospitals, Chennai has also received Global recognition for the clinical work it has been doing over the years and the trust which it has built amongst its patients.
As a part of the World's Best Specialized Hospitals 2023, Newsweek in association with Statista has ranked Apollo Children's Hospitals, Chennai amongst the top 120 Pediatric Hospitals in the World.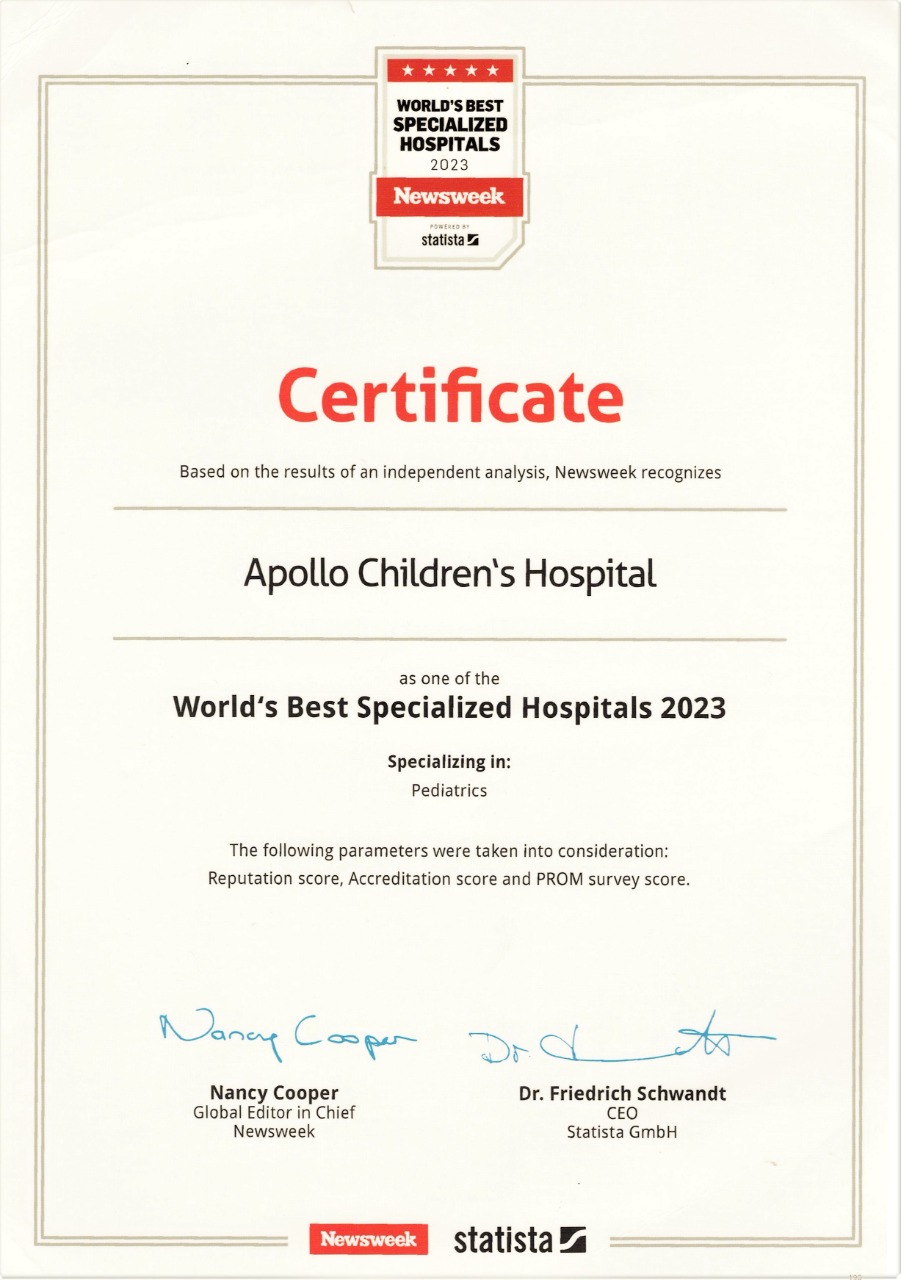 Posted by:
Apollo Hospitals
18 Oct, 2022
Get the best of health related stories delivered to your inbox.
A team of doctors at Apollo CBCC Cancer Care, Ahmedabad, led by Senior Surgical Oncologist Dr Nitin Singhal, has set ...
Date: 11 Aug,2022
The survey aimed to arrive at a list of Top Multispeciality Hospitals in India for 2020-21. The hospitals included in...
Date: 05 Nov,2021
The National Board of Examinations (NBE), on the occasion of the 19th convocation held in New Delhi on September 21, ...
Date: 08 Jun,2020