Apollo Cancer Centre, Visakhapatnam inaugurates the largest Bone Marrow Transplant unit in Andhra Pradesh.
Posted by Apollo Hospitals | 12 Sep, 2023
In a significant stride towards advancing healthcare infrastructure, Apollo Cancer Centre (ACC), Visakhapatnam inaugurated the most advanced and largest Bone Marrow Transplant (BMT) facility in the state of Andhra Pradesh. This pioneering addition reaffirms ACC's commitment to providing world-class patient care and elevates the medical landscape of the state.
BMT is a specialized medical procedure that involves the transplantation of healthy bone marrow cells or stem cells to replace damaged or diseased bone marrow. It is a crucial treatment option for patients with various haematological disorders, such as leukaemia, lymphoma, and certain genetic disorders. BMT offers a chance at remission or cure by restoring the body's ability to produce healthy blood cells, which are vital for immune function and overall well-being.
The newly launched BMT facility stands as a beacon of advanced medical technology and innovation, poised to revolutionize the treatment of complex haematological disorders and malignancies. With an unwavering focus on patient well-being, the facility boasts a comprehensive suite of features that position it as a leader in the region's healthcare landscape.
The inauguration witnessed the presence of prominent dignitaries, healthcare experts, and representatives from the medical community.
Dr. Rakesh Reddy Boya, Senior Consultant of Medical Oncology and lead of the BMT Team, said, "Our commitment to providing the highest standards of care is unwavering, and this facility is a testament to that commitment. With our exceptional team of experts and cutting-edge technology, we are poised to set new benchmarks in patient outcomes and quality of care."
Supported by a dedicated team of medical professionals, the BMT unit comprises five beds, each housed within a positively pressured, HEPA-filtered environment. This setup ensures the utmost hygiene and infection control, safeguarding the health of patients undergoing these critical procedures. It's a comprehensive end-to-end facility, where all processes involved in BMT – from stem cell separation, storage, counting and infusion are all housed under one roof. The facility is further fortified by an in-house blood bank, a fully equipped critical care unit, multispecialty backup, and access to comprehensive radiology services.
Dr Ventrapati Pradeep, Medical Oncologist and Dr. Veni Prasanna, Consultant Hemato-Pathologist, are integral members of the esteemed team leading this initiative. The Regional CEO Mr Subramanyam and Chief Operating Officer Mr Ram Chandra were in attendance at the event. This facility not only addresses the medical needs of patients but also contributes to the advancement of healthcare infrastructure in the region. By combining advanced technology, skilled medical professionals, and a patient-centric approach, the dedicated BMT facility in Visakhapatnam stands as a beacon of hope for those in need of life-saving treatments, fostering a healthier and more resilient community.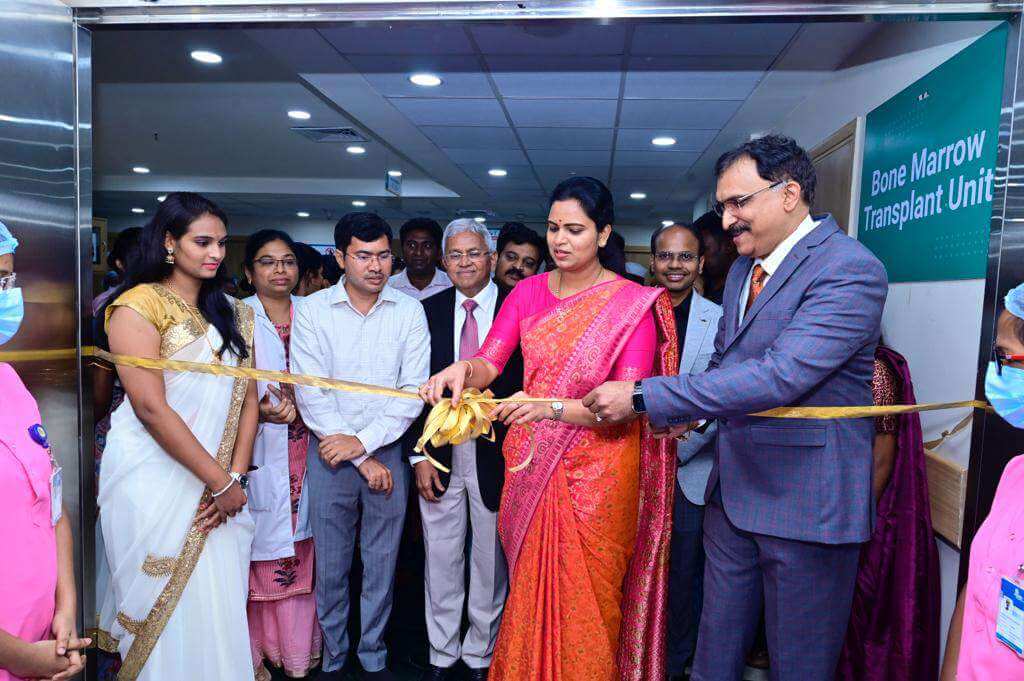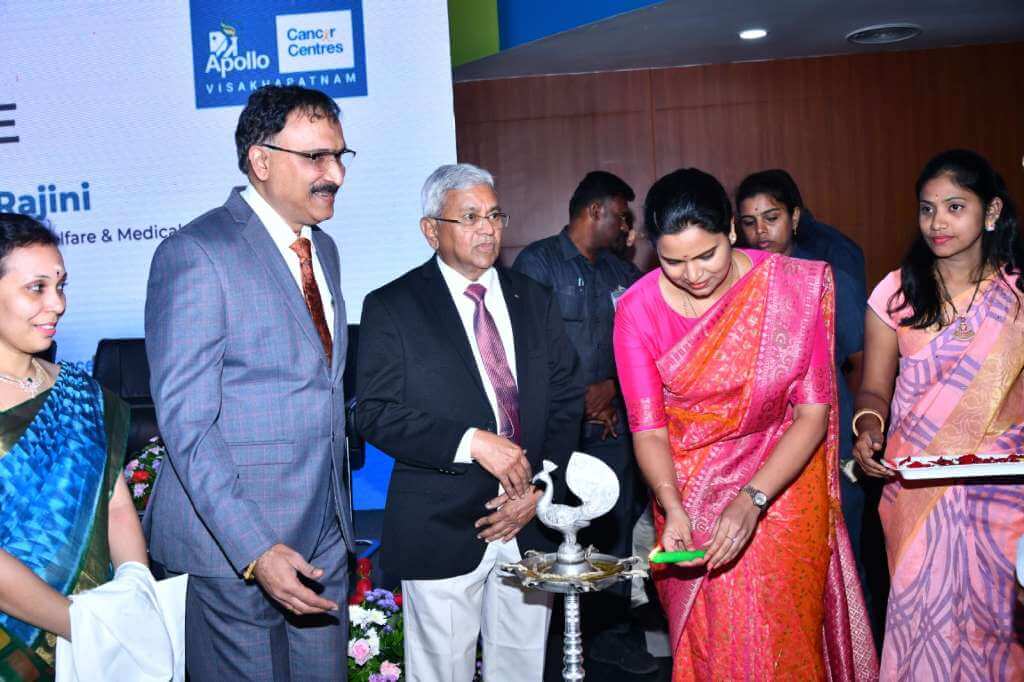 Posted by:
Apollo Hospitals
12 Sep, 2023
Get the best of health related stories delivered to your inbox.
Apollo Proton Cancer Centre (APCC) has inaugurated its groundbreaking Centre of Excellence (CoE) for Head and Neck Ca...
Date: 15 Nov,2023
Apollo Cancer Centres (ACCs) continue to push the boundaries with advanced cancer treatment, by introducing 'India's ...
Date: 06 Nov,2023
In an extraordinary display of medical excellence, the doctors at Apollomedics Super Specialty Hospital, Lucknow have...
Date: 14 Aug,2023