Apollo Cancer Centers launched ArtCan, an initiative to raise awareness about Breast Cancer.
Posted by Apollo Hospitals | 03 Nov, 2022
The Apollo Cancer Centres (ACC) launched ArtCan, a unique initiative which uses art as a medium to spread awareness on Breast Cancer. Apollo Cancer Centres joined hands with mural artists and survivors to curate art that educates and empowers every woman about the importance of regular breast self-examination.
Through ancient Kerala Mural Art, the 8 steps of self-breast examination brought attention to the issue of breast cancer. Each frame reflected the story of a woman who discovered this condition while performing a self-breast examination, acted on time and defeated cancer. These eight steps have also been depicted in a book format called 'Chitra Sutra'.
The Mural Arts were unveiled on October 31, 2022 at Hotel Rain Tree, Anna Salai, Chennai. This unique initiative was inaugurated by actress Prayaga Martin, in the presence of Ms Tanya Mallavarapu Reddy, Founder Mallavarapu Studio, Dr. Rathna Devi, Consultant, Radiation Oncologist, the eminent artist Adarsh, Breast Cancer Experts, and the winners.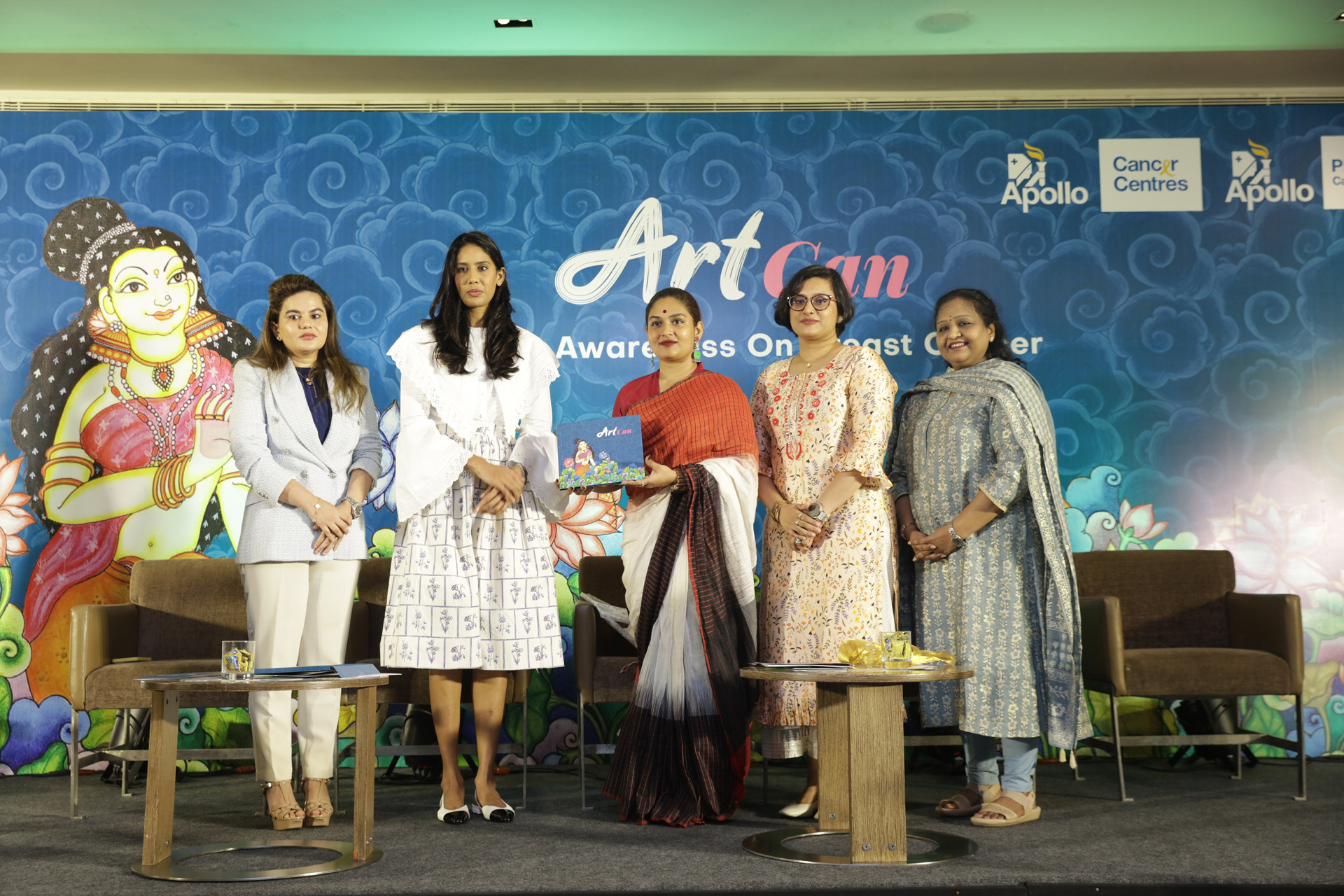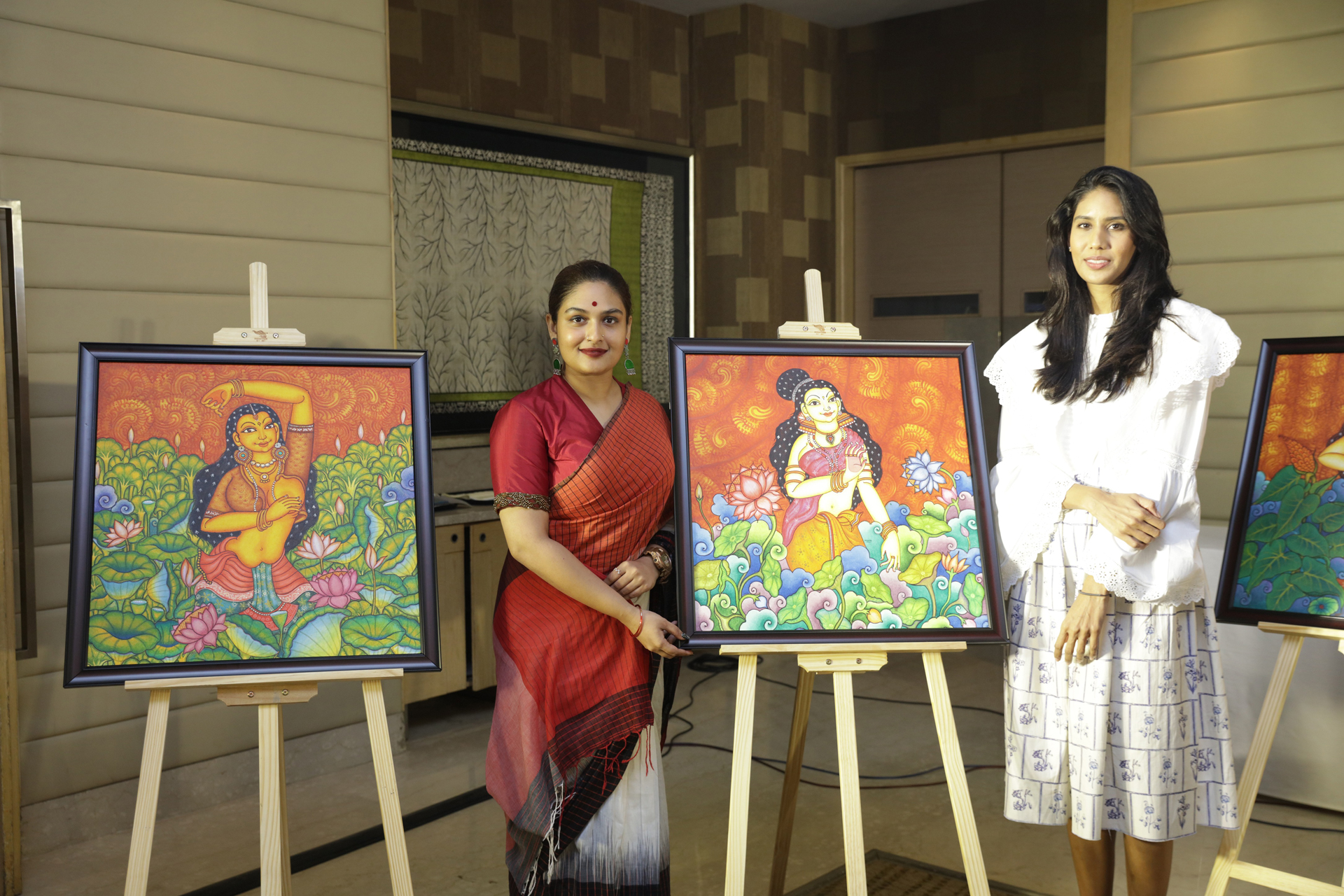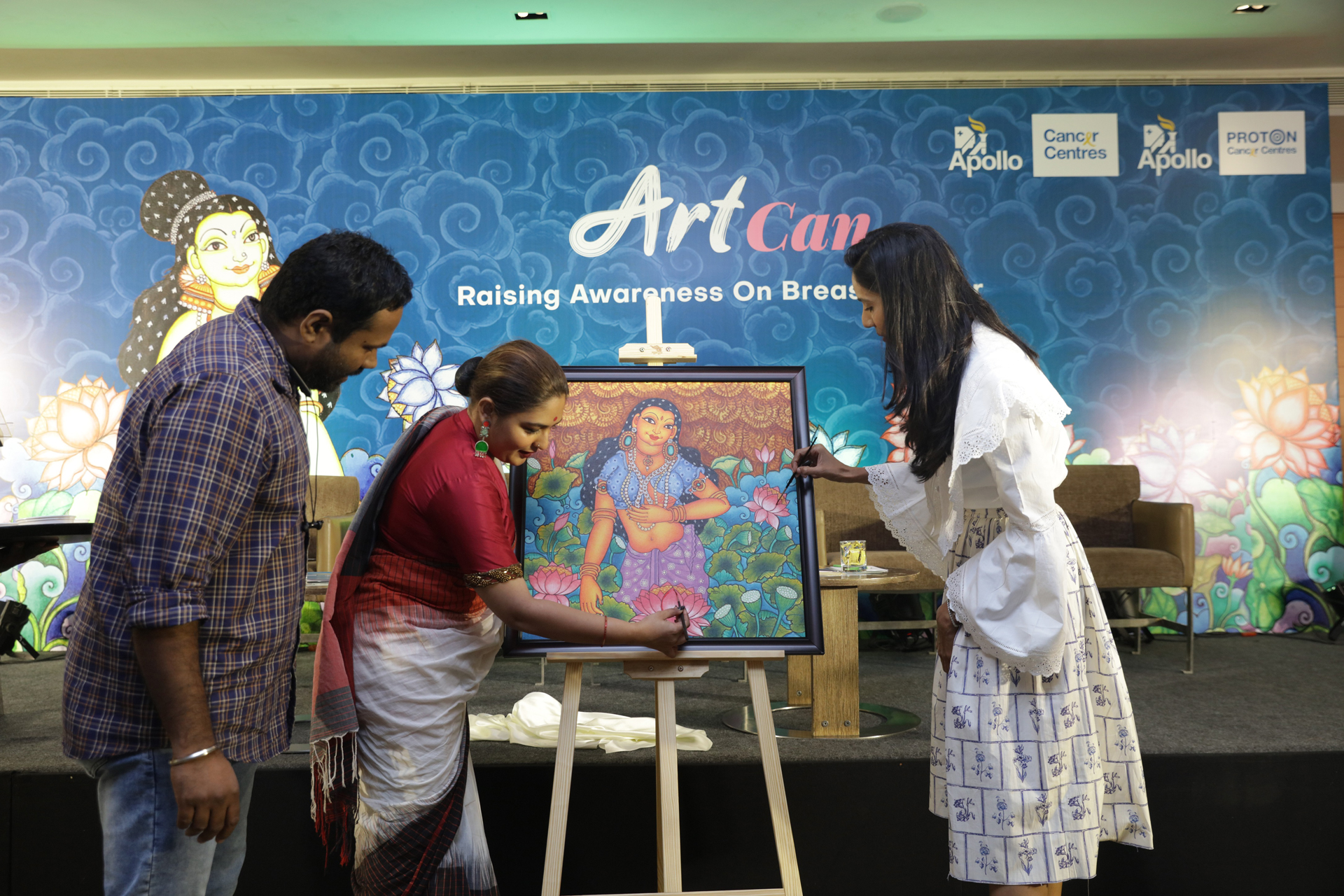 Posted by:
Apollo Hospitals
03 Nov, 2022
Get the best of health related stories delivered to your inbox.
Apollo Research & Innovation, a division of Apollo Hospitals, and the Apollo Hospitals Educational & Research Foundat...
Date: 12 Dec,2022
On the occasion of World Stroke Day, Apollo Multispecialty Hospitals Kolkata created awareness about Brain Stroke and...
Date: 24 Nov,2022
Children's Day is celebrated across the country to honor children and promote awareness of their education and welfar...
Date: 24 Nov,2022