Textbook on Pediatric Gastroenterology, Hepatology and Nutrition released at Indraprastha Apollo Hospitals, Delhi
Posted by Apollo Hospitals | 16 Apr,2015
Shri Jagat Prakash Nadda,?Honorable Union Minister for Health and Family Welfare, Government of India released a Textbook on Pediatric Gastroenterology, Hepatology and Nutrition on 7th April 2015. This book is the most comprehensive book on the subject in India. The book has been edited by Prof Anupam Sibal, Group Medical Director, Apollo Hospitals Group and Senior Pediatric Gastroenterologist and Hepatologist and Dr Sarath Gopalan, Senior Consultant, Indraprastha Apollo Hospitals, New Delhi. Dr Vidyut Bhatia, Consultant, Indraprastha Apollo Hospitals and Dr Akshay Kapoor, Consultant, Indraprastha Apollo Hospitals are the editors.
The Textbook has been written keeping in mind the latest developments in the field of Pediatric Gastroenterology, Hepatology and Nutrition. Utmost importance has been accorded to incorporating case scenarios which every Pediatrician faces in daily practice in our part of the world. Almost 30% of children who see a Pediatrician suffer from gastrointestinal and liver disorders.
The textbook has to its credit many International and Indian authors who are authorities in their respective fields. It will be useful to all readers in the day to day management of gastrointestinal, nutritional and hepatobiliary disorders in children. It has been published by Jaypee Brothers Medical Publishers.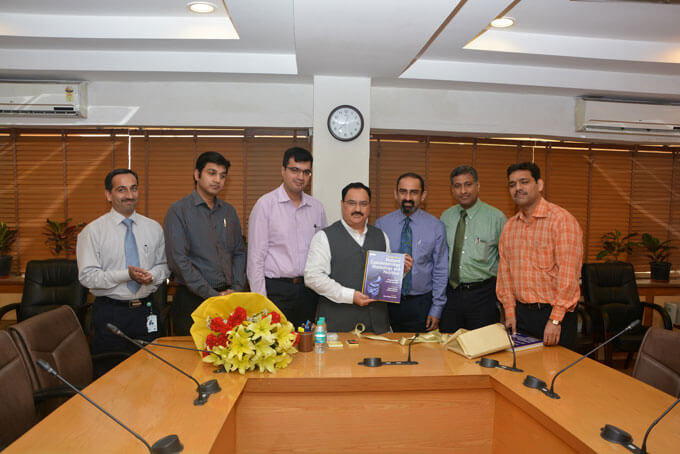 Posted by:
Apollo Hospitals
16 Apr,2015
Get the best of health related stories delivered to your inbox.
Management of Aortic Aneurysm & Dissection Surgery Conclave 2022 was organized by Apollo Hospitals in Chennai. The co...
Date: 02 Nov,2022
Apollo Proton Cancer Centre (APCC) conducted its 2nd Apollo Annual Proton Practicum from May 20-22, 2022. Over 700 pa...
Date: 04 Jun,2022
Apollo Cancer Centres proudly launched the "The Power to fight Breast Cancer is in Your Hands" campaign, which ill...
Date: 02 Apr,2021