Pre-term baby from Mauritius with life-threatening heart defect gets new lease of life at Apollo Hospitals, Navi Mumbai
Posted by Apollo Hospitals | 18 Aug,2022
The parents of a four-month-old baby flew 5000 km from Mauritius to Apollo Hospitals, Navi Mumbai for treatment of a life-threatening heart defect that had left the baby unable to feed and was leading to congestive cardiac failure. The baby was a suspected case of congenital rubella syndrome that had caused Patent Ductus Arteriosus, a birth defect of the heart. As a result of the defect, the infant's heart had a volume overload with congestive cardiac failure.
Dr Bhushan Chavan, Consultant, Paediatrics and Paediatric Cardiology at Apollo Hospitals, Navi Mumbai said, "The case was complicated. The infant had been in the NICU for two long months in Mauritius. He had failed to thrive and his weight at four months of age was the same as at birth, just 2.5 kilos. We were fortunate that he managed the long journey from Mauritius without any major issues. After admission, the baby was thoroughly evaluated and it was found that the PDA was of significant size for the baby. The standard of care for large PDAs with significant blood flow is closure using either surgical or transcatheter methods. Due to the low weight, it was decided to go in for a minimally invasive interventional closure of the PDA in our advanced Cath-Lab."
Mr Santosh Marathe, Regional CEO Western Region, Apollo Hospitals said, "We are elated that we kept the faith that the parents of the infant had shown in our capabilities, flying the infant miles across the ocean to bring him into our care. It is very rewarding to see our team of doctors who always show a positive attitude and presence of mind to innovate and successfully overcome various clinical challenges that come up during such complicated surgeries. This success is once again a testament to the quality of care and clinical excellence at Apollo Hospitals that is at par with the best in the world! Apollo Hospitals, Navi Mumbai has been undertaking multiple pediatric cardiac screening camps in remote parts of Maharashtra and has undertaken 305 cases as on date including a few very complex and challenging cases."
Read more about how Apollo Hospitals gave a new lease of life to the pre-term baby from Mauritius.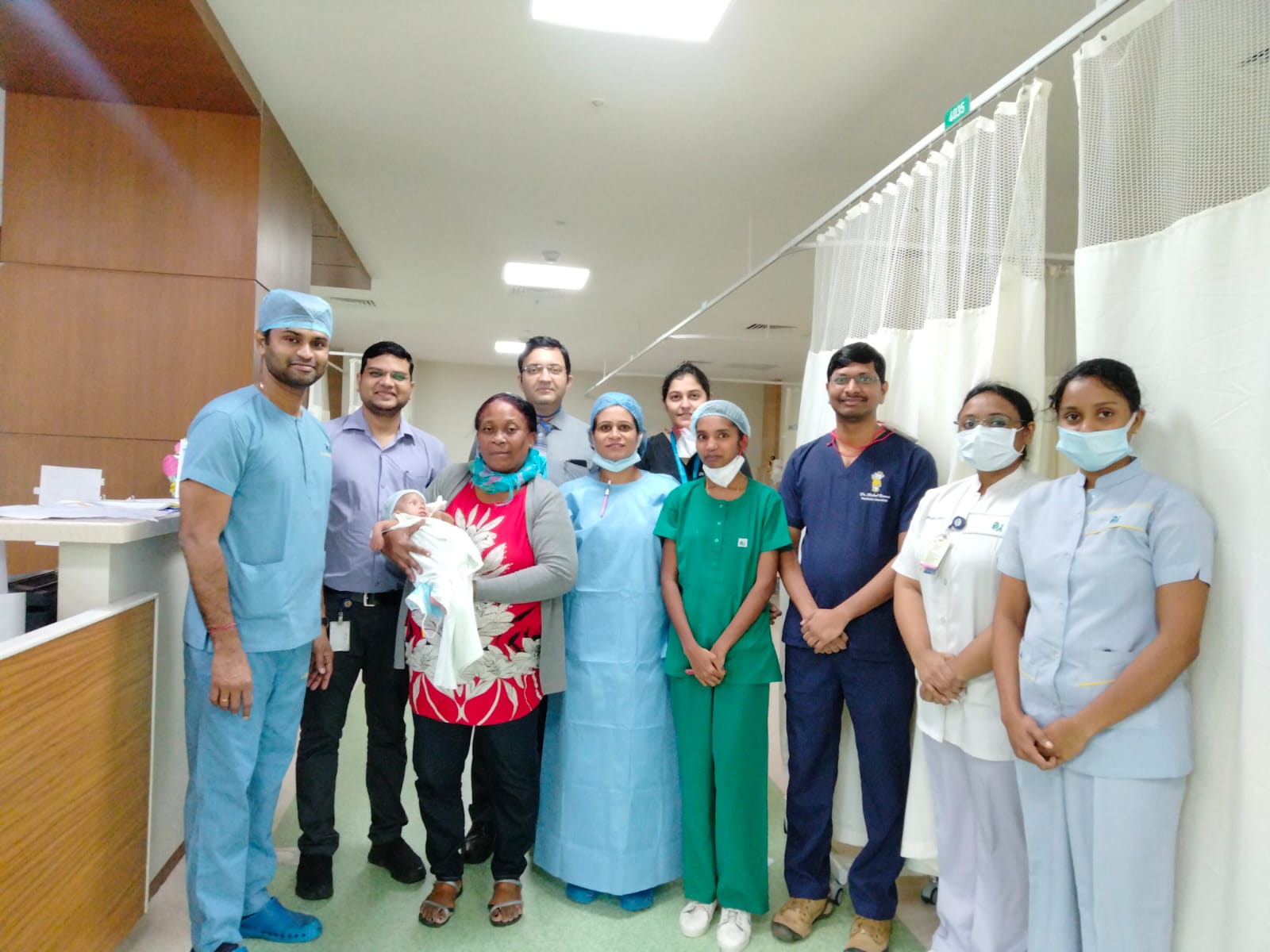 Posted by:
Apollo Hospitals
18 Aug,2022
Get the best of health related stories delivered to your inbox.
A 64-year-old gentleman from Fiji recently Robot-Assisted Total Arterial Bypass Surgery for Triple Vessel Coronary Ar...
Date: 16 Nov,2022
A 60-year-old man, citizen of Nigeria, successfully underwent a high risk and rare surgery for total femur replacemen...
Date: 16 Nov,2022
Apollo Hospitals, Seshadripuram, Bangalore has introduced India's very first Moses 2.0 Laser, an advanced and novel l...
Date: 14 Nov,2022