On World Diabetes day, Apollo Hospitals, Navi Mumbai has launched Apollo Sugar, a Centre of Excellence for Diabetes and Endocrine care
Posted by Apollo Hospitals | 14 Nov,2016
In India, there are over 100 million diabetic and pre-diabetic citizens. Diabetes is impacting India as it continues its march towards becoming a silent epidemic. Data indicates half of the uncontrolled Diabetics also develop cardiovascular complications. To address Non Communicable Diseases like Diabetes, Apollo is proud to bring Apollo Sugar, our Centre of Excellence for Diabetes and Endocrine care to our new Navi Mumbai hospital to serve you and your family. With 30 years of Apollo's healthcare innovation forming the cornerstone of our parentage, Apollo Sugar with its network of 51 diabetes clinics, over 100 endocrinologists and Diabetologists and multidisciplinary care team of 150 including dieticians, diabetes specialty nurses and educators stands committed to offering our patients world-class diabetic care. We aim to provide the highest quality of service and create a healthy difference in the life of those with diabetes, through clinically led, lifestyle backed and technologically enabled model of care.
Commenting on the Launch, Dr Prathap C Reddy, Founder Chairman, Apollo Hospitals Group said, "Diabetes is sweeping across India and marching towards becoming a silent epidemic. To combat this Non Communicable Disease, as we have launched Mumbai's first Apollo Hospital, we are happy to announce that this facility houses our exclusive Centre of Excellence for Diabetes & Endocrine care – Apollo Sugar. I am delighted to share that Apollo Sugar's proven Diabetes & Endocrine care delivers excellent clinical results. There has been a significant 16% decrease in HbA1c in patients enrolled with Apollo Sugar's flagship annual program – Sugar 360. We are proud to bring this Centre of Excellence to Navi Mumbai and look forward to serve the community with our leading edge programs."
Speaking on the occasion, Mr Gagan Bhalla, Chief Executive Officer, Apollo Sugar said, "Apollo Sugar today launches its 5th clinic in the city of Mumbai, and strengthens our ability to serve Mumbaikars with comprehensive, end-to-end diabetes care through its holistic diabetes and lifestyle management programs. We aim to help Mumbaikars live a disease free diabetes lifestyle, and hand-hold Mumbaikars in managing every aspect of their Diabetes. We are committed to improving the diabetes health of individuals and communities by delivering proven and internationally acclaimed standards of care at affordable price points, thus helping improve patients' health, and preventing complications."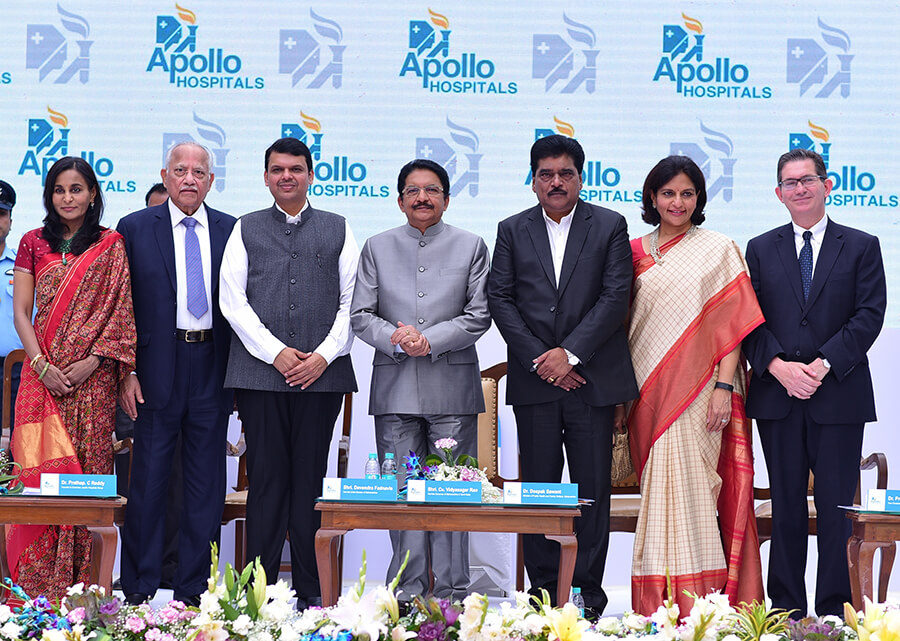 Posted by:
Apollo Hospitals
14 Nov,2016
Get the best of health related stories delivered to your inbox.
Apollo Hospitals Group has launched its indigenously developed automated, rapid-response patient monitoring system. T...
Date: 02 Nov,2022
Apollo Hospitals Group is to set-up a state-of-the-art tertiary care hospital in partnership with Balmer Healthcare, ...
Date: 05 Sep,2022
A Memorandum of Understanding (MoU) has been signed between Apollo Hospitals Group and Eclipse Group, Africa, to esta...
Date: 05 Sep,2022