On the occasion of World Hypertension day, Apollo Hospitals, Hyderabad created awareness on measures to control BP
Posted by Apollo Hospitals | 16 May,2017
Only 10 percent out of 35 percent adults with hypertension in Hyderabad and Telangana know that they are suffering from high blood pressure. This could lead to a massive increase in cardiovascular diseases in the country, warned health experts. Interacting with the media on the occasion of World Hypertension Day on Wednesday, Hypertension specialist Dr. C Venkata S Ram said that awareness is the key to prevent complications. A large population with uncontrolled hypertension despite medication is a serious concern as untreated hypertension can lead to stroke, heart failure and premature heart attack. "If not treated, it can lead to problems like kidney failure and paralysis," he said. BP should be checked even in schools, colleges and IT firms, he added.
BP should to be treated indefinitely. "BP medicines are not like antibiotics. Patients cannot stop them. If hypertension is being noticed in a person for the first time, it should be tracked carefully," he said.
Most people have misunderstood that medicines can be stopped after the BP is controlled. In some patients, high BP could be as a result of "secondary" hypertension like thyroid gland disease, adrenal grand problem etc . Hypertension also manifests differently in different people. It is observed that BP in some people goes high when they are at a doctor's place or in hospital but normal outside. It is denoted as white coat hypertension. In some people, the situation is reverse and it's called reverse white coat hypertension or masked hypertension. This can be diagnosed by the measuring 24-hour blood pressure (at work and home) with an automatic machine. If BP in the heart increases, patients will be at a higher risk.
Hypertension during pregnancy can be extremely dangerous for both the mother and the foetus. Excessive alcohol use and pain relievers also can cause high BP. Unlike other ailments, hypertension does not manifest quite early. A majority of people suffering from hypertension realise only when things become complicated. Ironically, even the people who are aware that they are suffering from hypertension do not seek medical help. Hypertension can be controlled quite easily. One should always keep a tab on one's blood pressure and if any abnormality is observed he or she should consult a doctor for medical advice and help.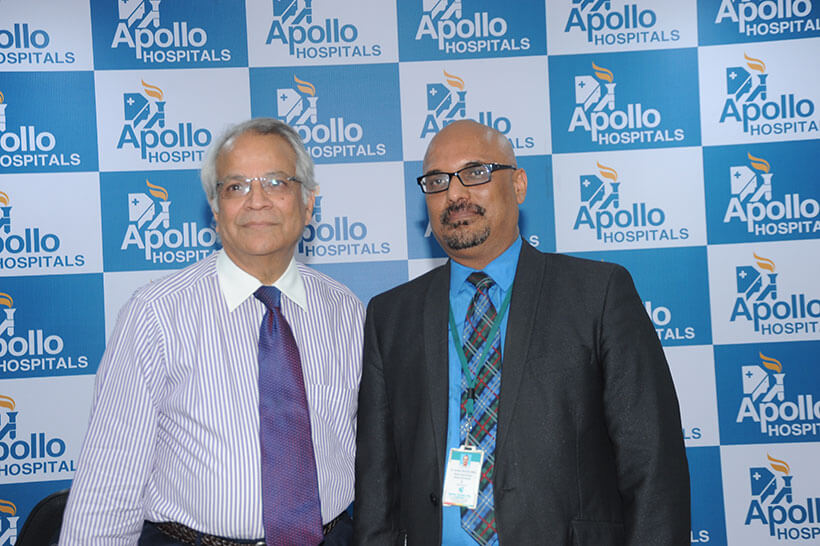 Posted by:
Apollo Hospitals
16 May,2017
Get the best of health related stories delivered to your inbox.
Apollo Hospitals organized the 9th Edition of the International Patient Safety Conference (IPSC) and the 10th Interna...
Date: 22 Feb,2023
Management of Aortic Aneurysm & Dissection Surgery Conclave 2022 was organized by Apollo Hospitals in Chennai. The co...
Date: 02 Nov,2022
Apollo Proton Cancer Centre (APCC) conducted its 2nd Apollo Annual Proton Practicum from May 20-22, 2022. Over 700 pa...
Date: 04 Jun,2022