Interim Health Advisory on the 2019 Novel Coronavirus (2019-nCoV)
Posted by Apollo Hospitals | 24 Jan,2020
According to the WHO, a new type of coronavirus (2019 novel coronavirus, nCoV) has been identified in China on 7 January 2020. The cluster of patients with pneumonia – like – illness was initially reported on 31 December 2019.
Coronaviruses are a family of respiratory viruses, named for the crown-like spikes on their surface. The Novel coronavirus, nCoV is a new strain of coronavirus that has not been previously identified in humans. They are notorious for mutating quickly and acquiring new qualities.
Read more – Health Advisory on the 2019 Novel Coronavirus (2019-nCoV)
Posted by:
Apollo Hospitals
24 Jan,2020
Get the best of health related stories delivered to your inbox.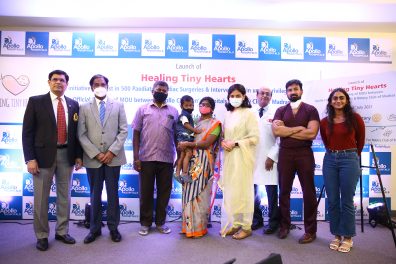 The Department of Pediatric Cardiology and Pediatric Cardiac Surgery of Apollo Children's Hospital, Chennai has partn...
Date: 07 Jul,2021
Apollo Hospitals and Dr. Reddy's Laboratories (Dr. Reddy's) has launched a limited pilot program for the Sputnik V va...
Date: 19 May,2021
On the occasion of World Health Day, the Apollo Hospitals Group unveiled a report on the Health of the Nation that...
Date: 14 Apr,2021