Indraprastha Apollo Hospitals, New Delhi in aid of victims affected by the earthquake in Nepal
Posted by Apollo Hospitals | 07 May,2015
Indraprastha Apollo Hospitals, New Delhi has pledged support to the victims of the Nepal earthquake. The hospital has deputed a medical team comprising specialists along with medical and paramedical staff, and a consignment of about 800 kg containing implants, medicines, medical consumables, etc. to Kathmandu on 28 April 2015.
The teams have been working in coordination with Om Hospitals, Kathmandu providing relief to the patients. The first team comprising of 3 Orthopedic surgeons, a Neuro specialist and 2 nurses returned yesterday from Nepal. They had carried 50 first aid kits, surgical consumables, instruments, food and utility items.
The Apollo team performed about 80 surgeries including spinal fixations and joint repairs, on patients ranging from 6 years to 96 years. The team also coordinated with other local hospitals including the Trauma Centre, Kathmandu to send their patients to Om Hospital, from where the team was operating.
"We have a long standing relationship with Nepal. In this hour of grief after the devastating earthquake, we have tried to extend all possible medical support. A multi-disciplinary medical team was sent to Kathmandu along with 800 kg of medical supplies. The surgeons have performed 80 surgeries over the last 7 days. Our deep sympathies and continuing support lies with the citizens of Nepal." said Mr. Jaideep Gupta, Managing Director, Indraprastha Apollo Hospitals.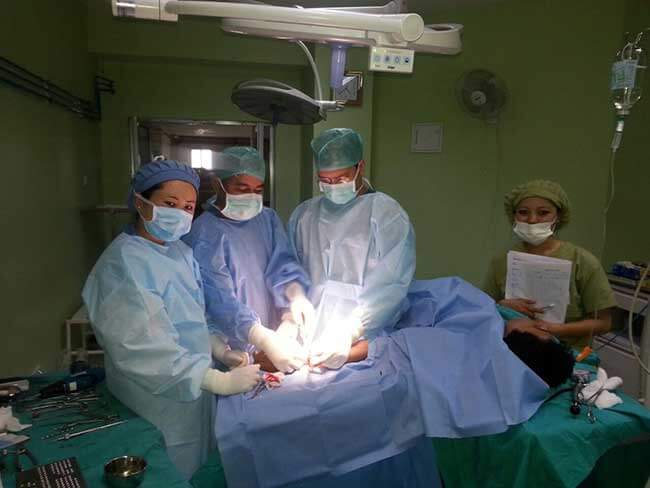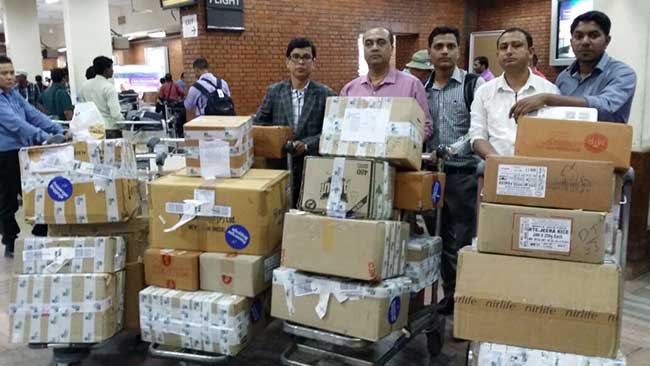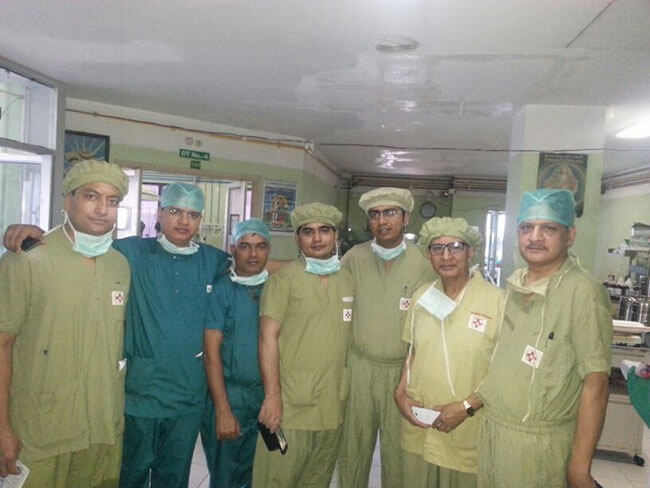 Posted by:
Apollo Hospitals
07 May,2015
Get the best of health related stories delivered to your inbox.
Apollo Hospitals has launched an Institute of Hernia Surgery and Abdominal Wall Reconstruction at Chennai which is a ...
Date: 01 Sep,2021
Apollo Proton Cancer Centre (APCC) has launched India's first video newsletter - PRONEWS. Aimed at reaching readers w...
Date: 19 Aug,2021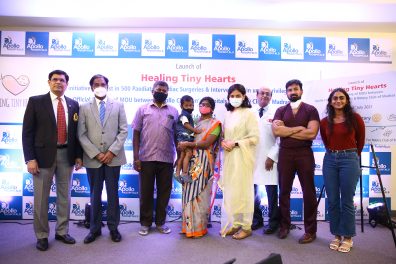 The Department of Pediatric Cardiology and Pediatric Cardiac Surgery of Apollo Children's Hospital, Chennai has partn...
Date: 07 Jul,2021