Indraprastha Apollo Hospitals, Delhi, honours the true spirit of Valentine's Day by felicitating organ donors
Posted by Apollo Hospitals | 14 Feb,2018
As the world celebrated Valentine's Day, the day of love and togetherness, Indraprastha Apollo Hospitals organized, a unique event to celebrate the essence of the day. While some shower gifts to their loved ones, others offer something more priceless. The donation of an organ – the proverbial gift of life – was celebrated with doctors, patients, donors and loved ones celebrating sacrifice and eternal love at the event.
More than 50 families, each of whom having experienced an organ transplant as a donor or recipient, gathered to mark Valentine's Day as they thanked, celebrated and expressed gratitude for a new lease of life. They celebrated their stories of courage, hope and grit. The ups and downs in their lives seemed familiar to each other. They empathized with the emotional and physical challenges that their lives had been through. Through this though, they ultimately celebrated their triumphs, their lives and their collective futures.
Mr. Ashok Bajpai, Managing Director, Indraprastha Apollo Hospitals said "We are honored to have touched so many lives through our transplant program. We are indeed fortunate to be the via media to ensure individuals and families get another shot at life, each of which is precious. Through this event, we would like to reiterate the need for more people to become organ donors in our country. While donation rates have increased, more awareness and action at the level of the individual is needed for India to become sufficient to take care of the disease burden of end stage organ failure."
Dr. Sandeep Guleria, Senior Consultant Surgeon, Kidney Transplantation, said, "Transplant surgeries saves many lives but many times due to lack of donors, precious lives are lost. For every one million people, only 0.08 organ donors are available in the country. This makes organ donation rates one of the lowest in India. We celebrate the religious and charitable donations. Similarly, we also need to instil in the community the spirit of enthusiasm to come forward and pledge to donate organs. This event is a step in this direction."
Dr. Neerav Goyal, Senior Consultant Surgeon, Liver Transplantation, said, "Most transplants, especially liver transplants, occur between family members because of lack of other donors and sometimes also due to close genetic linkage. Through this event, on Valentine's day, we wish to celebrate the spirit of love for family and humanity which helps in saving countless lives through organ donation."
Dr. Anupam Sibal, Group Medical Director, Apollo Hospitals & Senior Consultant, Pediatric Gastroenterology, said, "Organ donation is the greatest donation one can make. This act of kindness is a gift of life for the patients and their families. On this day of love, nothing can express love better than gifting a new lease of life to someone. We are privileged to have earned the trust of so many families since performing India's first successful liver transplant in 1998 and first successful combined liver kidney transplants in 1999. Through this event, we aim to raise awareness about the importance of organ donation and the urgent need to increase the number of organ donors in the country to meet the requirements."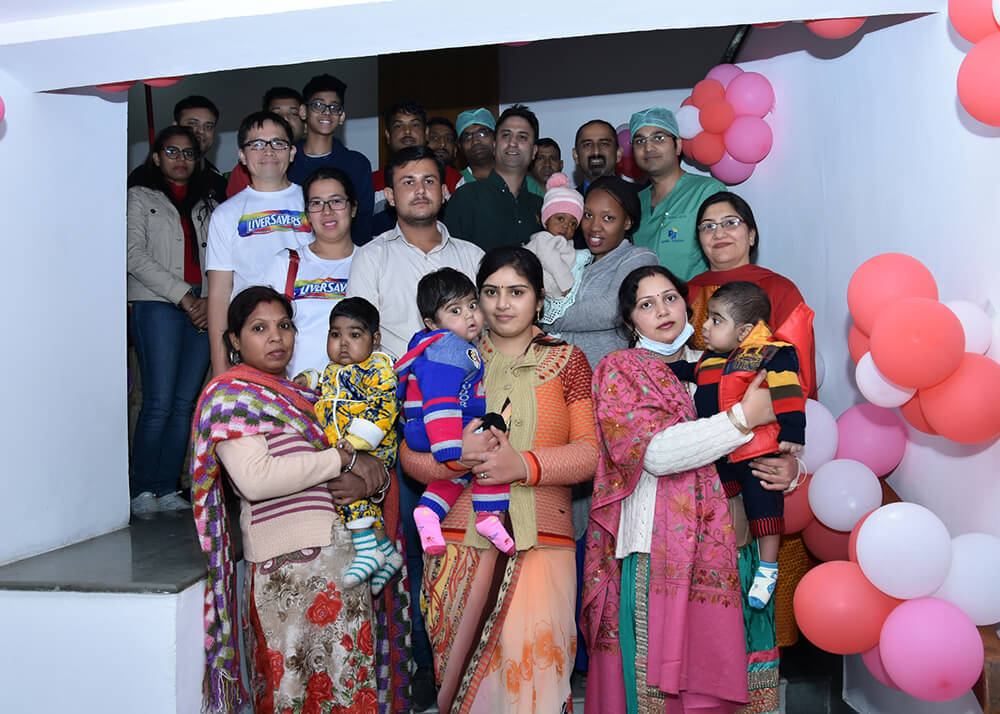 Posted by:
Apollo Hospitals
14 Feb,2018
Get the best of health related stories delivered to your inbox.
Management of Aortic Aneurysm & Dissection Surgery Conclave 2022 was organized by Apollo Hospitals in Chennai. The co...
Date: 02 Nov,2022
Apollo Proton Cancer Centre (APCC) conducted its 2nd Apollo Annual Proton Practicum from May 20-22, 2022. Over 700 pa...
Date: 04 Jun,2022
Apollo Cancer Centres proudly launched the "The Power to fight Breast Cancer is in Your Hands" campaign, which ill...
Date: 02 Apr,2021