Indraprastha Apollo Hospitals, Delhi has successfully operated on an infant with complex congenital heart disease who suffered from a heart attack
Posted by Apollo Hospitals | 28 Jul,2019
Doctors at Indraprastha Apollo Hospitals saved the life of a three-week-old baby girl Inaya from a rare heart condition known as Anomalous Left Coronary Artery from the Pulmonary Artery (ALCAPA). A resident of Bulandshahr, Inaya presented with complaints of respiratory distress with excessive sweating and fast breathing with difficulty. When her parents brought her to the emergency department of Apollo Hospitals, New Delhi the child suffered from a heart attack, which means, her heart stopped beating.
Read more about the complicated case of ALCAPA and how our doctors brought her back to good health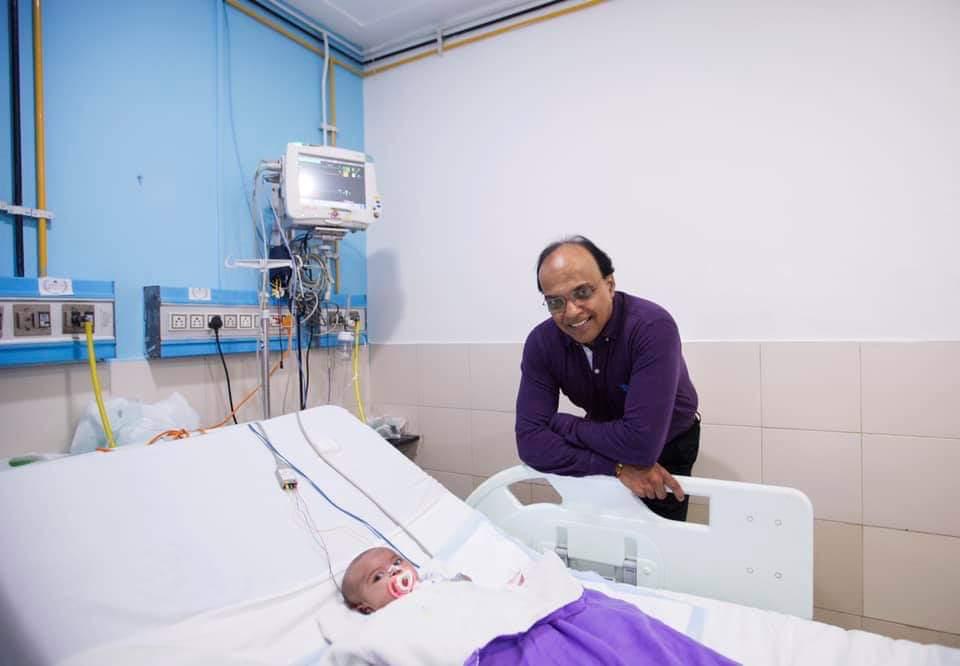 Posted by:
Apollo Hospitals
28 Jul,2019
Get the best of health related stories delivered to your inbox.
Commemorating World Thalassemia Month, Apollo Cancer Centre, Chennai, in association with the Tamil Nadu Government, ...
Date: 05 Jun,2023
Apollo Hospitals, Navi Mumbai has performed 40 successful Bone Marrow Transplants (BMT) with good outcomes in both ad...
Date: 05 Jun,2023
Apollo Hospitals, Chennai, has successfully performed a robotic head-and-neck surgery on a 49-year-old female patient...
Date: 22 May,2023