India's first Awake Carotid Endarterectomy procedure was successfully performed by Apollo Hospitals, Chennai on a nonagenarian patient.
Posted by Apollo Hospitals | 04 Aug,2022
A 93-year-old patient underwent a life-saving surgery after he was found to have multiple severe blocks in the arteries supplying blood to his brain and right carotid artery as it was 99% blocked. The patient was having frequent episodes of falls and giddiness and was suffering from hypertension and bronchial asthma for long years.
Dr. V. Balaji, Senior Vascular and Endo Vascular Surgeon, Apollo Hospitals, Chennai said, "Blockage in the blood vessel going to the brain can be cleared to prevent stroke. This procedure is called carotid endarterectomy. Our department has performed more than 700 such procedures in the last twenty years very specifically under regional anaesthesia which reduces post-operative complications to minimum. Our post-operative success rates over the years have been more than 99% which exceeds any western institutions and the cost of the procedure is only one third when compared to western units."
Ms. Suneeta Reddy, MD, Apollo Hospitals Group, said, "Stroke affects approximately 1.8 million people a year in India and it is undoubtedly the most disabling disease in addition to causing death in some cases. Every 20 seconds, one Indian suffers a brain stroke, or three every minute, and the numbers are increasing alarmingly due to changing lifestyles. The most disheartening thing is 90 per cent of stroke patients failed to reach hospital on time. We need to create more awareness that treatment for brain strokes cannot start at home and the patient should have medical attention within the golden hour."
Read more about India's first Awake Carotid Endarterectomy procedure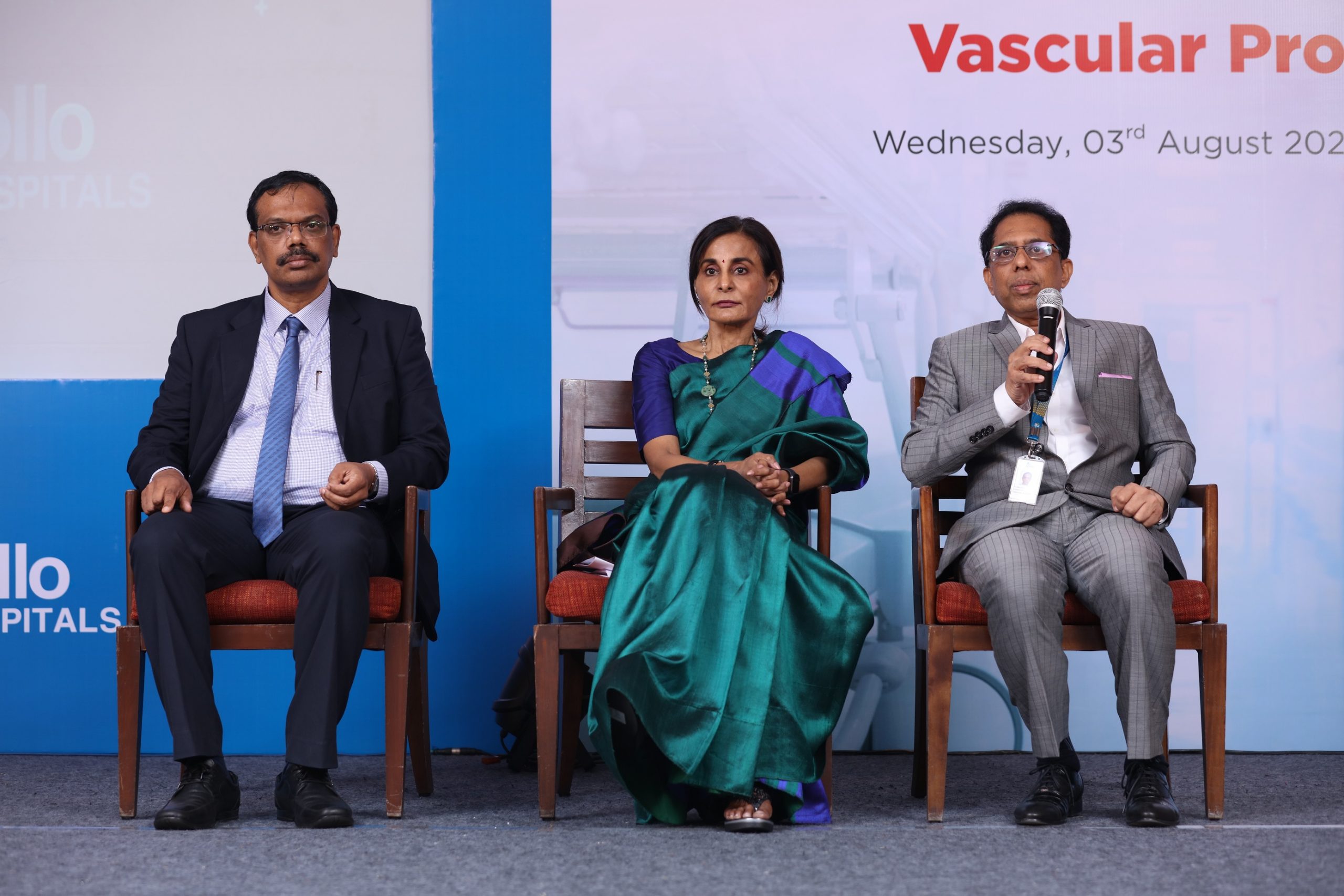 Posted by:
Apollo Hospitals
04 Aug,2022
Get the best of health related stories delivered to your inbox.
In an effort to uphold standards of clinical excellence and elevate standards of care for those with cardiological co...
Date: 06 Nov,2023
In a remarkable medical achievement, Apollo Hospitals Ahmedabad has successfully performed a liver transplant on a 7-...
Date: 16 Oct,2023
Apollo Hospitals is the largest Cardiac care program in India and one of the leading cardiac programs in the world in...
Date: 28 Sep,2023