India's First Centre of Excellence in Hip Arthroscopy launched
Posted by Apollo Hospitals | 27 Feb,2015
Hip Arthroscopy is a cutting edge procedure that involves viewing the interior of the hip joint through a arthroscope, and then using minimally invasive techniques to treat the disorder. Swifter, safer and with superior success rates, experts are convinced that hip arthroscopy will eventually reduce the need for replacement by as much as 50%. It is an intricate and technically demanding domain that has been perfected by very few healthcare providers, globally. Apollo Institute of Orthopaedics is leading the revolution in our country. The Group is launching the first centre of excellence in Hip Arthroscopy in India. This comes on the back of intensive training, assembling a team of highly skilled doctors, and making huge investments in infrastructure.
Posted by:
Apollo Hospitals
27 Feb,2015
Get the best of health related stories delivered to your inbox.
Apollo Hospitals has launched an Institute of Hernia Surgery and Abdominal Wall Reconstruction at Chennai which is a ...
Date: 01 Sep,2021
Apollo Proton Cancer Centre (APCC) has launched India's first video newsletter - PRONEWS. Aimed at reaching readers w...
Date: 19 Aug,2021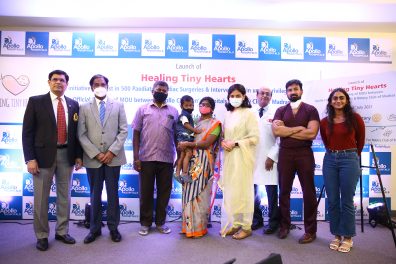 The Department of Pediatric Cardiology and Pediatric Cardiac Surgery of Apollo Children's Hospital, Chennai has partn...
Date: 07 Jul,2021