IBA partners exclusively with Apollo Proton Cancer Centre for providing Proton Beam Therapy Training to Oncologists from across the globe.
Posted by Apollo Hospitals | 06 Jul,2023
Apollo Proton Cancer Centre (APCC) has marked a definitive step ahead by making the world's most advanced radiation therapy more accessible to cancer patients from across the globe. APCC has shown remarkable expertise in Proton Beam Therapy (PBT) and has showcased excellent clinical outcomes. Over 1,000 patients have been treated with proton beam therapy at APCC.
In line with our vision to drive positive change across the world, we announce an exclusive partnership with Ion Beam Applications SA (IBA), a leading manufacturer of innovative advanced Proton Therapy System. This collaboration, which will be effective from July 15, 2023, marks a significant milestone in the field of oncology as it brings together two prominent names to provide specialized Proton Beam Therapy training to oncologists from across the globe.
Dr Preetha Reddy, Executive Vice Chairperson, Apollo Hospitals Enterprises Limited said, "We are pleased to announce our exclusive partnership with IBA for Proton Beam Therapy training at Apollo Proton Cancer Centre. This collaboration represents a significant milestone in our mission to provide world-class cancer care and foster global advancements in the field of oncology. By joining forces with IBA, a leader in proton therapy solutions, we aim to not only train oncologists from across the world but also contribute to the wider adoption of Proton Beam Therapy as a highly effective treatment option. We believe that this partnership will help shape the future of cancer care and enable us to make a positive impact on the lives of patients worldwide."
Read more about Apollo Proton Cancer Centre partners with IBA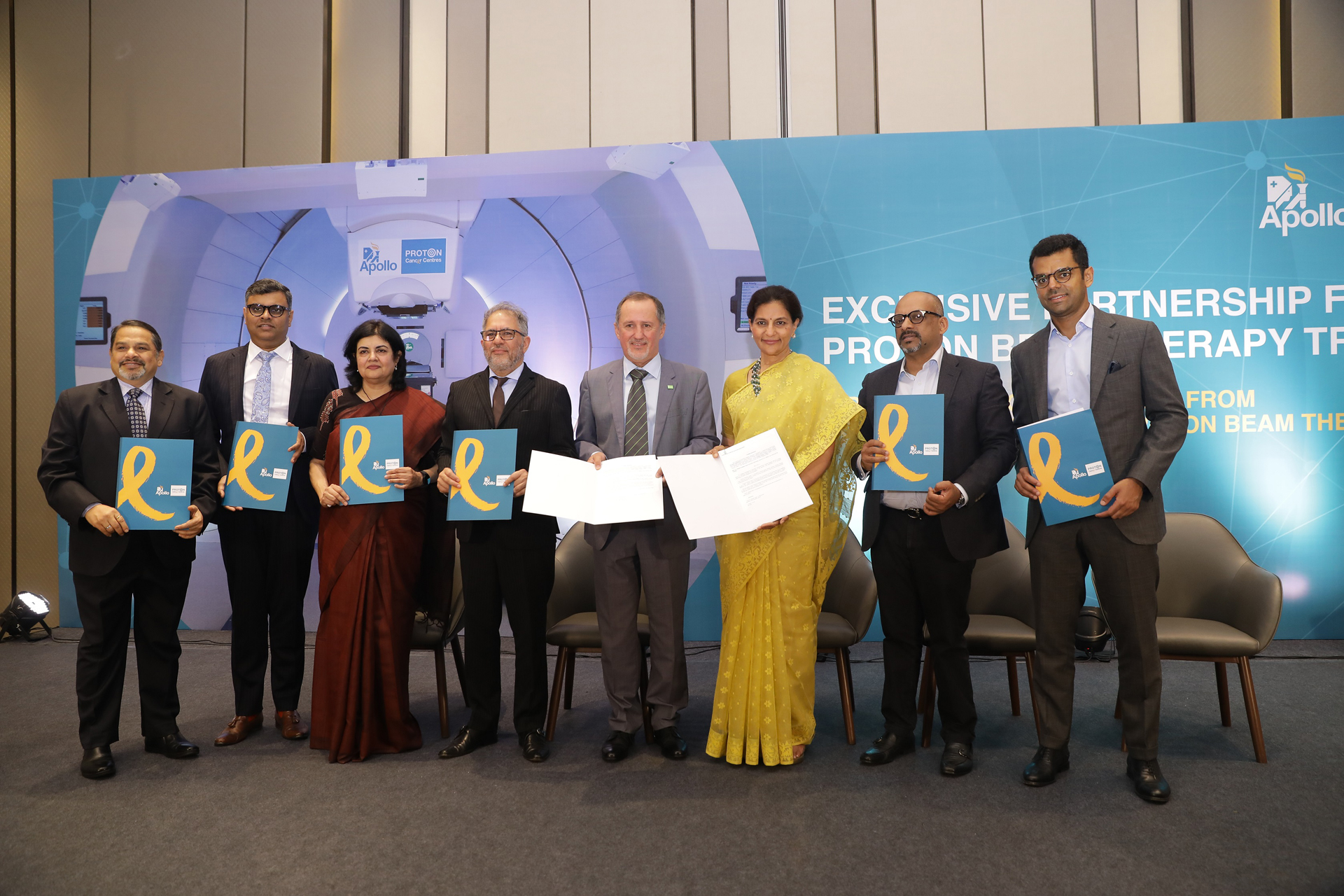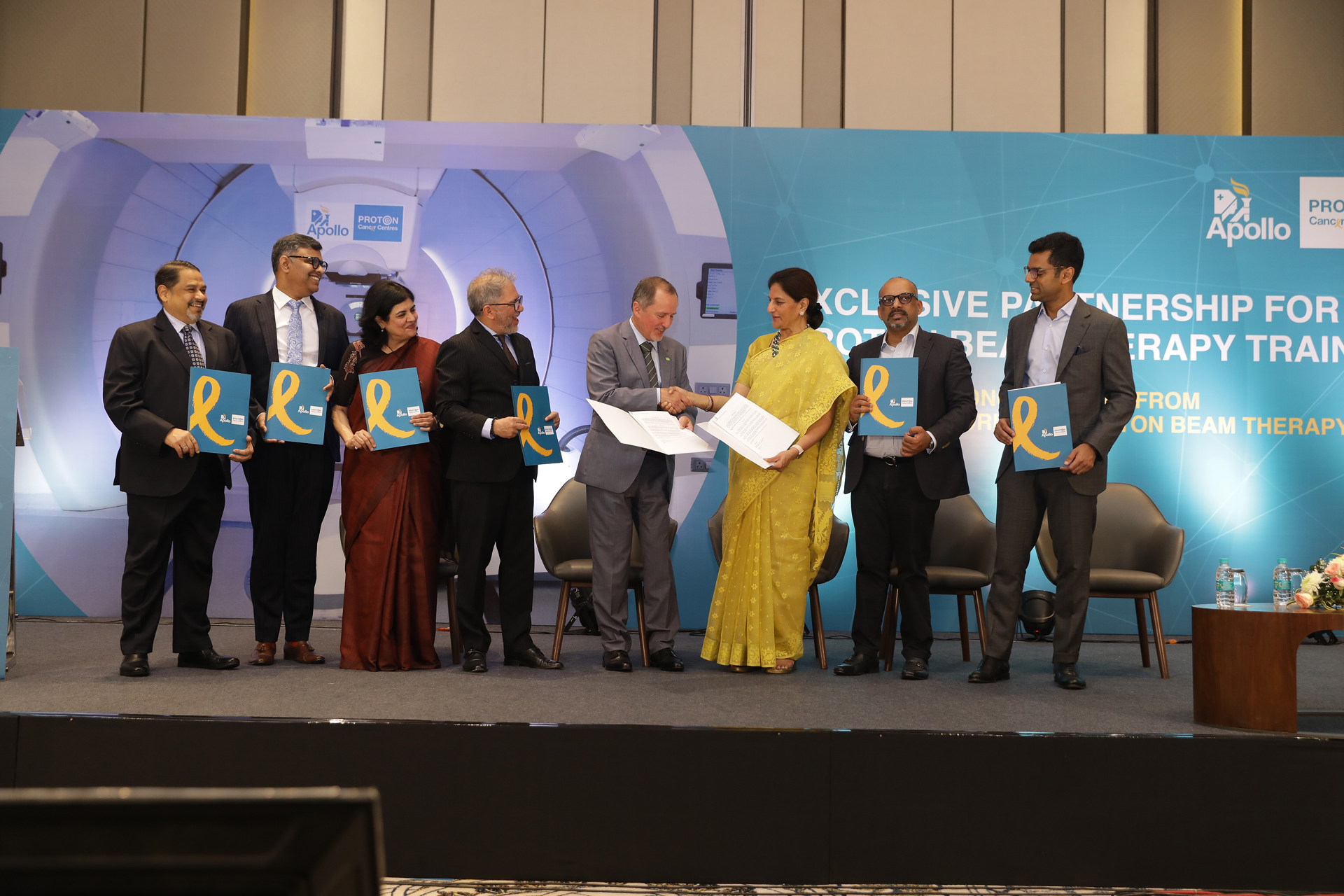 Posted by:
Apollo Hospitals
06 Jul,2023
Get the best of health related stories delivered to your inbox.
Apollo Multispeciality Hospitals Limited, which is a 100% subsidiary of Apollo Hospitals Enterprise Ltd. has acquired...
Date: 28 Sep,2023
Apollo Hospitals has launched India's first Comprehensive Connected Care programme; powered by Apollo's Connected Car...
Date: 06 Sep,2023
Apollo Hospitals has launched a Pan-India expansion of their one-of-a-kind connected care program, Apollo Connect. Wi...
Date: 05 Sep,2023