ECMO therapy at Apollo Hospitals, Chennai has helped in the recovery of lung function for a majority of patients during the COVID-19 pandemic
Posted by Apollo Hospitals | 18 Nov,2021
Apollo Hospitals, Chennai has been a pioneer in utilizing extracorporeal membrane oxygenation (ECMO). During the brutal second wave of COVID-19, the team broke records by successfully helping lung function to recover in the largest number of patients in India.
In ECMO, patient's blood is purified and oxygenated through large tubes placed inside large veins (close to the heart) and returned back by means of a pump. In the majority of patients who had COVID-19 with lung failure, only lung support was required. In a small number of patients, it was required for the support of the heart function also.
Ms. Suneeta Reddy, Managing Director, Apollo Hospitals Group said, "In order to establish a state of the art ECMO unit that can deliver outcomes on par with the best units in the world, many streams of expertise, knowledge and skill from medical, nursing, perfusion technology as well as management and administrative streams have to come together. It is with a deep satisfaction that I acknowledge that it has happened at a time when it was needed the most."
Read more about Extracorporeal membrane oxygenation (ECMO)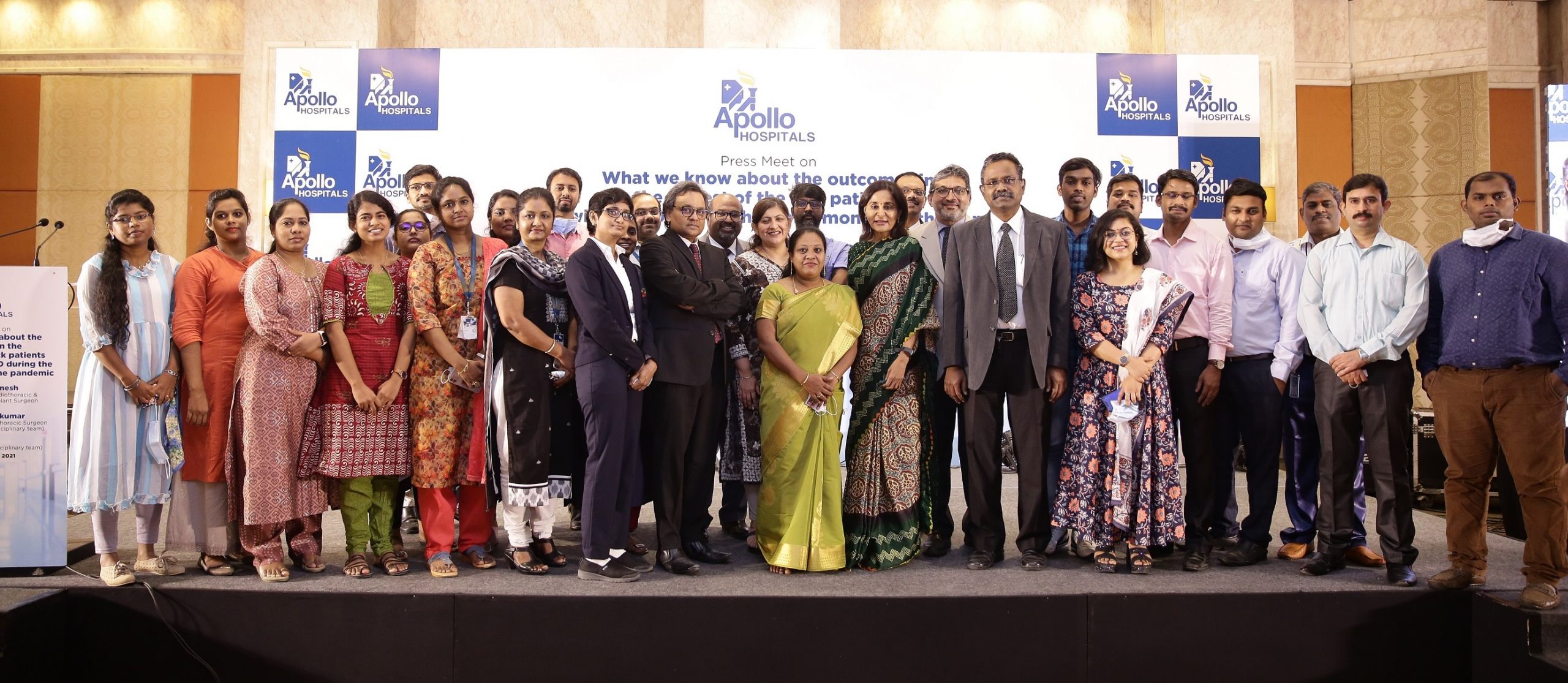 Posted by:
Apollo Hospitals
18 Nov,2021
Get the best of health related stories delivered to your inbox.
Apollo Proton Cancer Centre has successfully performed Asia's first brain bypass surgery on twin 8-year-old children ...
Date: 05 Dec,2022
With a focus on innovating new techniques for the treatment of rare cancer cases, Apollo Cancer Centre, Bangalore, ha...
Date: 05 Dec,2022
A 64-year-old gentleman from Fiji recently Robot-Assisted Total Arterial Bypass Surgery for Triple Vessel Coronary Ar...
Date: 16 Nov,2022