Chairman honoured with the prestigious "Asian Business Leaders Forum Lifetime Achievement Award"
Posted by Apollo Hospitals | 14 Dec,2013
The chosen venue for the ABLF Awards was one that epitomizes the spirit and ambition of Dubai, and in turn, Asia, through its soaring 828 meters of unparalleled, contemporary architecture – the Burj Khalifa.
The third edition of the ABLF Awards was held under the patronage of UAE's most beloved leaders, H.H. Sheikh Nahayan Mabarak Al-Nahayan, Minister of Culture, Youth and Community Development. An international event, the Asian Business Leadership Forum Awards is Asia's premier showcase of exemplary business enterprise celebrating the key drivers of the global economy. From its inception, the ABLF grown at a phenomenal pace, and is dubbed Asia's most powerful business event. The ethos of the ABLF is crafted on three defining narratives: leadership, knowledge and inspiration.
The ABLF Awards 2013 turned its spotlight on India's most respected cardiologist and entrepreneur, Dr Prathap C. Reddy, Chairman of Apollo Hospitals Group.
At the event, Dr. Reddy was honoured and celebrated as an exemplary leader who has stood strong in the face of the economic downturn and played a significant role in the story of 'Asia Rising'.
The ABLF Lifetime Achievement Award is a heartfelt felicitation of a true visionary.
The prestigious ABLF Lifetime Achievement award once again recognized Chairman's passion and commitment and that he consistently placed the community and country on his lead agenda. The award acknowledged Dr. Reddy's vision to leave the world a better place and that he has spent a lifetime nurturing and sharing values of excellence, innovation and sustainability alongside social responsibilities and philanthropy.
The Healer: Dr. Prathap Chandra Reddy and the Transformation of India, authored by the international author and columnist, Mr Pranay Gupte, who has held the key positions of Foreign Correspondent at the New York Times and Contributing Editor at Forbes was launched at the ABLF Awards 2013, and copies of the book were gifted to all the guests.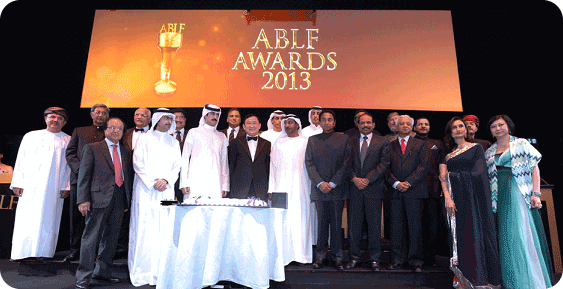 Posted by:
Apollo Hospitals
14 Dec,2013
Get the best of health related stories delivered to your inbox.
Apollo Health City, Hyderabad adjudged as the Best Medical Tourism Hospital in India by the Government of India ! ...
Date: 23 Nov,2020
Apollo Main Hospital,Chennai, competed in the National Business Excellence (BE) Star Award organized by the Confed...
Date: 23 Nov,2020
Apollo Hospitals Group was recognized for its outstanding contribution to Medical Value Travel with the FICCI Medi...
Date: 03 Jun,2020