Asia's first brain bypass surgery was successfully performed by Apollo Proton Cancer Centre on 8-year-old twins diagnosed with a rare disease.
Posted by Apollo Hospitals | 01 Dec,2022
Apollo Proton Cancer Centre has successfully performed Asia's first brain bypass surgery on twin 8-year-old children from the Netherlands diagnosed with Moyamoya disease. The integration of advanced technology and expertise at APCC helped the children to undergo surgery and recover quickly.
Dr. Roopesh Kumar, Senior Consultant, Neurosurgeon, Apollo Proton Cancer Centre said "When we first met the two young girls with Moyamoya disease, the team was determined to do the very best to save those two precious lives. The surgery to ensure good blood flow in the left brain and reduce the chances of strokes to a minimum, was successful. I am extremely delighted with their recovery and glad that our efforts to address the Moyamoya disease were successful. The timely decision to perform this complex surgery helped in saving lives at the right time. At APCC, high-risk cases are managed in a specialised tertiary centre with excellent facilities. The advanced surgical techniques and availability of technology in combination with expertise improves the chances of saving a patient's life even with critical complications."
Read more how twins' lives were saved by doctors at APCC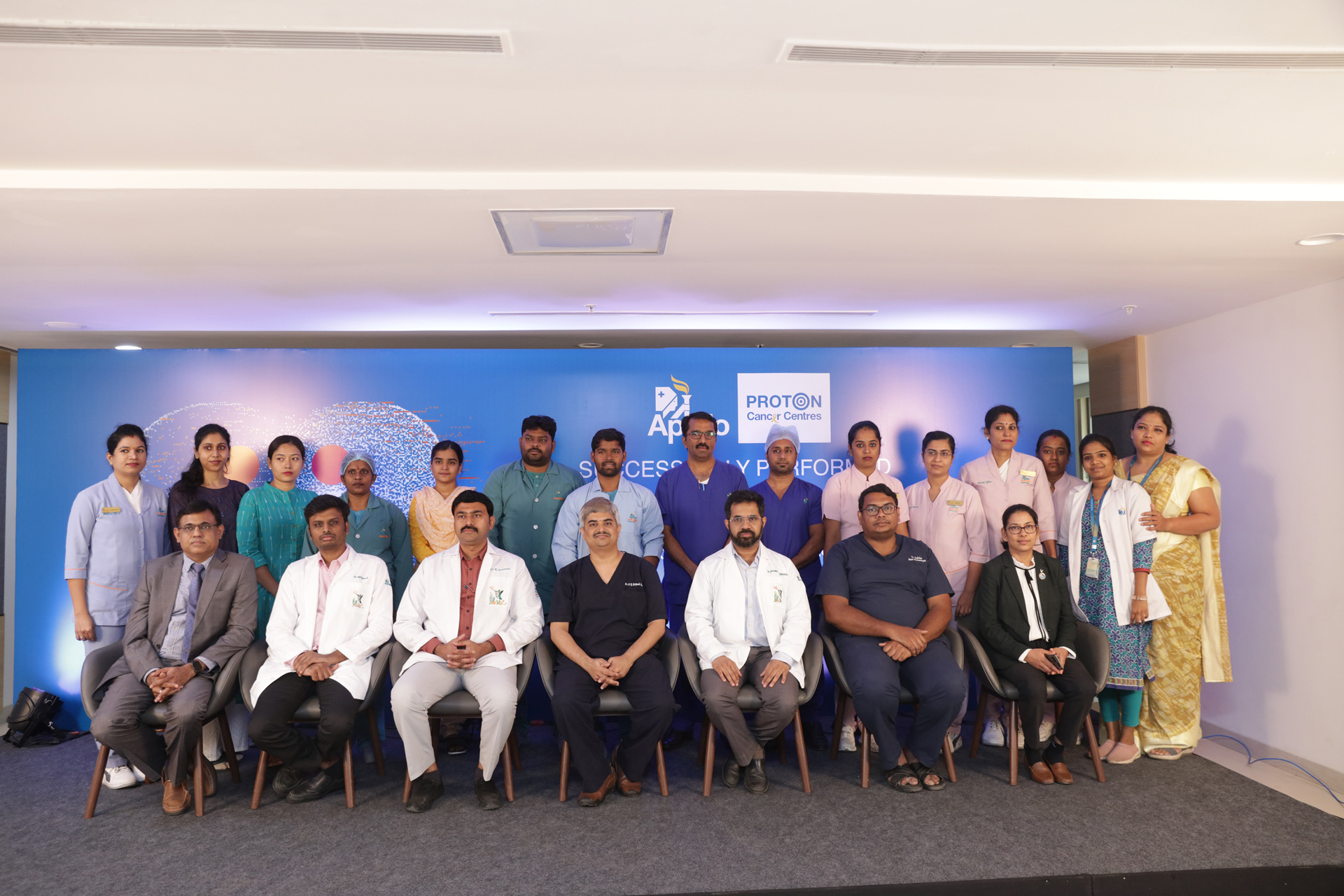 Posted by:
Apollo Hospitals
01 Dec,2022
Get the best of health related stories delivered to your inbox.
Adding another feather to its cap, Apollo Hospitals, Seshadripuram, Bangalore brings in India's very first prostate c...
Date: 23 Jan,2023
Mr. Vinod K Patel and Mr. Md Mansoor underwent successful liver transplants at Apollomedics Hospital Lucknow. Relativ...
Date: 23 Jan,2023
In a rare case of esophageal diverticulum, a 59-year-old man from Yangon, Myanmar underwent a successful robot assist...
Date: 12 Jan,2023