Apollo Proton Cancer Centre has successfully treated two unique cases of cancer from Bangladesh with advanced Robotic surgeries.
Posted by Apollo Hospitals | 23 Aug,2022
Apollo Proton Cancer Centre has performed two unique robotic assisted surgeries to save lives of Bangladeshi patients suffering from cancer. Robot-assisted surgery integrates advanced technology with the experience of skilled surgeons to help the patient to have a smoother and faster recovery from major operations, reduces instances of infections, and patient's length of stay at the facility.
The first case was a low grade Mucoepidermoid carcinoma in the lower end of trachea in a 14-year-old boy. He presented with acute respiratory distress and was diagnosed with a tracheal tumor in Bangladesh, which was completely blocking the right main stem bronchus. At Apollo Proton Cancer Centre, under the care of Surgical Oncologist (Thoracic) & Robotic Surgeon, post evaluation with bronchoscopy, results showed residual tumor on the right anterolateral wall of the trachea about 2 cm from the carina. To treat the disease, he underwent robotic-assisted tracheal resection and reconstruction plus comprehensive mediastinal nodal dissection. Post-operatively, he recovered steadily without any complication and post-op bronchoscopy showed complete healing of the surgical site of the trachea.
A 53-year-old gentleman complained of bleeding per rectum with hemoglobin of 4 due to Colon Cancer. While discussing the case, it was discovered that he had history of Myocardial Infarction (heart attack) and had an angioplasty done recently in March 2022 with ejection fraction of only 35 percent. Thorough evaluation also diagnosed thyroid cancer. The patient's current condition posed high risk because of his cardiac status and dual malignancy. After cardiology consultation and anesthesia consultation, he was treated with Robotic Radical Right Hemicolectomy and conventional right Hemithyroidectomy by the Surgical Oncologist & Robotic Surgery team.
Read more about the two unique cancer cases treated by Apollo Proton Cancer Centre.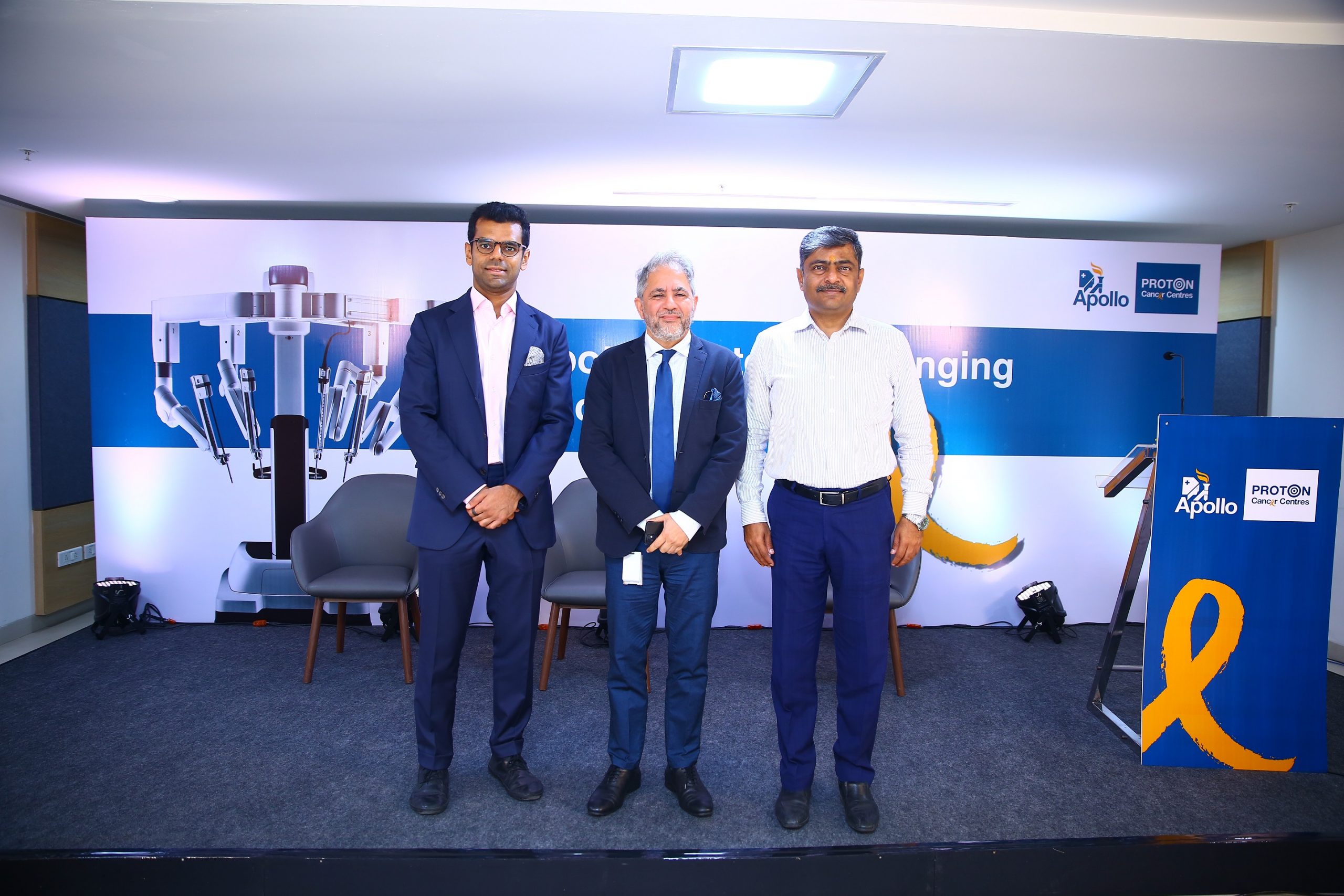 Posted by:
Apollo Hospitals
23 Aug,2022
Get the best of health related stories delivered to your inbox.
A 64-year-old gentleman from Fiji recently Robot-Assisted Total Arterial Bypass Surgery for Triple Vessel Coronary Ar...
Date: 16 Nov,2022
A 60-year-old man, citizen of Nigeria, successfully underwent a high risk and rare surgery for total femur replacemen...
Date: 16 Nov,2022
Apollo Hospitals, Seshadripuram, Bangalore has introduced India's very first Moses 2.0 Laser, an advanced and novel l...
Date: 14 Nov,2022