Apollo Proton Cancer Centre has launched the first and largest Helical Tomotherapy program in Tamil Nadu.
Posted by Apollo Hospitals | 02 May,2023
In line with the mission to provide the most comprehensive and advanced cancer care in India, Apollo Proton Cancer Centre (APCC) has once again set a new standard with the introduction of the latest suite of cutting-edge cancer-fighting technology called Tomotherapy. As the first centre in South Asia and the Middle East to offer proton therapy, APCC is renowned for its commitment to providing the finest in proton and photon therapies, and the addition of Tomotherapy is a step towards offering advanced cancer care.
Ms. Kanimozhi Karunanidhi, Hon'ble Member of Parliament-Lok Sabha, Govt. of India, inaugurated Tamil Nadu's first RadiXactX9 Tomotherapy and India's first High Precession TMI/TMLI programme in the presence of Ms. Preetha Reddy, Executive Vice Chairperson, Apollo Hospitals Enterprise Ltd, Mr Karan Puri, Chief Executive Officer, APCC, Dr Rakesh Jalali, Medical Director & HOD- Radiation Oncology, APCC, Dr Sapna Nangia, Senior Consultant – Radiation Oncology, Dr Srinivas Chilukuri, Senior Consultant Radiation Oncology, APCC and Mr. Manish Jaiswal, Regional Vice President, Accuray Medical Equipment India Pvt. Ltd.
APCC is now the first in Tamil Nadu to offer RadiXactX9 Tomotherapy and India's first High Precession TMI/TMLI programme, thanks to its Helical Tomotherapy technology, which provides greater precision and control over radiation therapy delivery while minimising damage to healthy tissues. The daily imaging capability makes it possible for clinicians to identify and correct any variations in patient positioning, changes in the tumour, or other factors, such as weight gain or loss. As the Tomotherapy System's precision reduces radiation exposure to surrounding healthy tissues, patients experience fewer side effects than those receiving conventional forms of radiation therapy.
Read more about the launch of Helical Tomotherapy at Apollo Proton Cancer Centre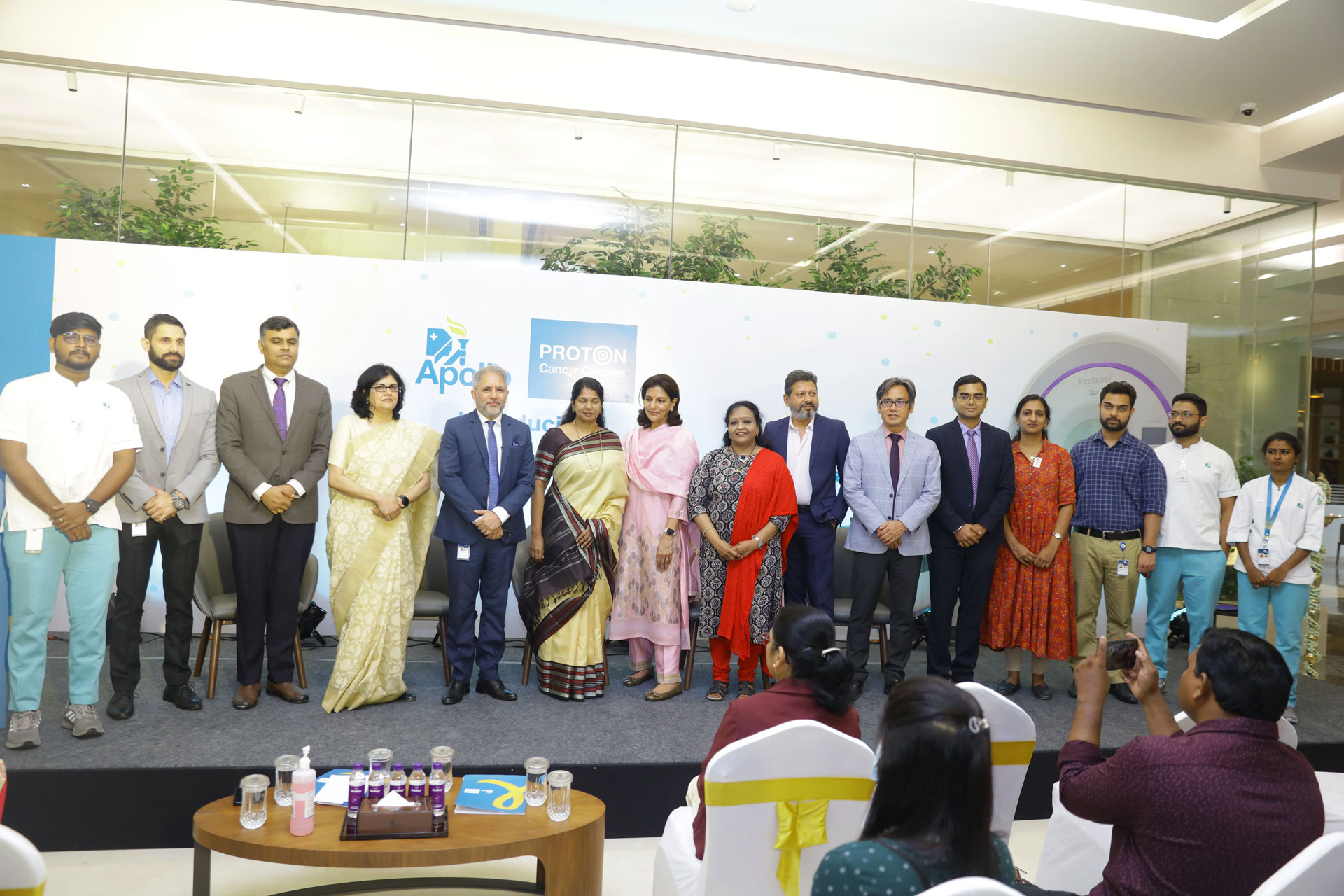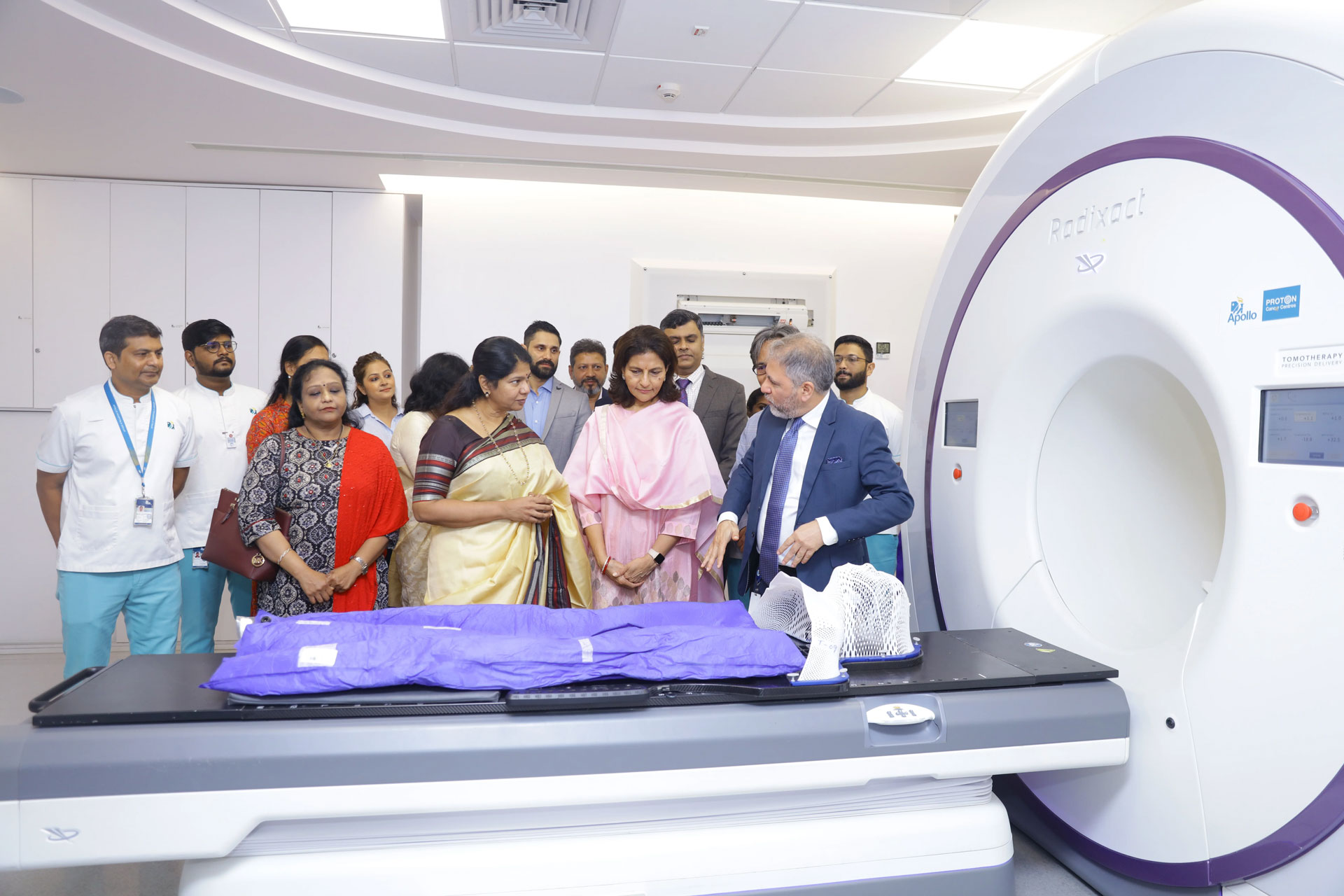 Posted by:
Apollo Hospitals
02 May,2023
Get the best of health related stories delivered to your inbox.
In an effort to uphold standards of clinical excellence and elevate standards of care for those with cardiological co...
Date: 06 Nov,2023
In a remarkable medical achievement, Apollo Hospitals Ahmedabad has successfully performed a liver transplant on a 7-...
Date: 16 Oct,2023
Apollo Hospitals is the largest Cardiac care program in India and one of the leading cardiac programs in the world in...
Date: 28 Sep,2023