Apollo Multispeciality Hospitals, Kolkata gives new lease of life to octogenarians by successfully performing Minimally Invasive Cardiac Surgeries.
Posted by Apollo Hospitals | 20 Sep,2022
Apollo Multispeciality Hospitals, Kolkata gave a new lease of life to three octogenarians by performing Minimally Invasive Cardiac Surgeries (MICS). MICS is a new avenue for heart surgery, which comes with a host of benefits. With an incision of 1.5 to 3 inch instead of the 8 to 10 inch incisions that are made in conventional open heart surgery, MICS is less painful and almost scar-less. It also involves early recovery with lesser duration of hospital stay post-surgery and early return to normal life.
An 85-year-old woman and an 87-year-old man came to Apollo Multispeciality Hospitals, Kolkata with severe chest pain. Individual angiograms revealed critical blockages that could not be treated with angioplasty. Thus, open heart surgery was the only option for both of them. But considering their age, surgery couldn't be the first choice of treatment. At that age bypass heart surgery isn't preferable because a major surgery is not dealt with in a very smooth manner and there could be many complications related to the surgery. Through MICS, multi vessel grafting was done in both the patients and both were walking in two days' time, which was unthinkable if it was done through normal route of cardiac surgery.
Present at the occasion, Dr Sushan Mukhopadhyay Director, Cardio Thoracic & Vascular Surgeon, Apollo Multispeciality Hospitals, Kolkata, said, "With a record of over 4000 MICS, doctors at Apollo perform cardiac surgeries through minimally invasive techniques. We recently also had an 82-year-old patient with cardiogenic shock, severe aortic valve stenosis, in ventilator, and no urine output for 12 hours. We did trans-catheter aortic valve replacement (TAVI) through MICS. In 48 hours he recovered fully. On further evaluation, it was found that his heart function improved significantly and he is leading a normal life"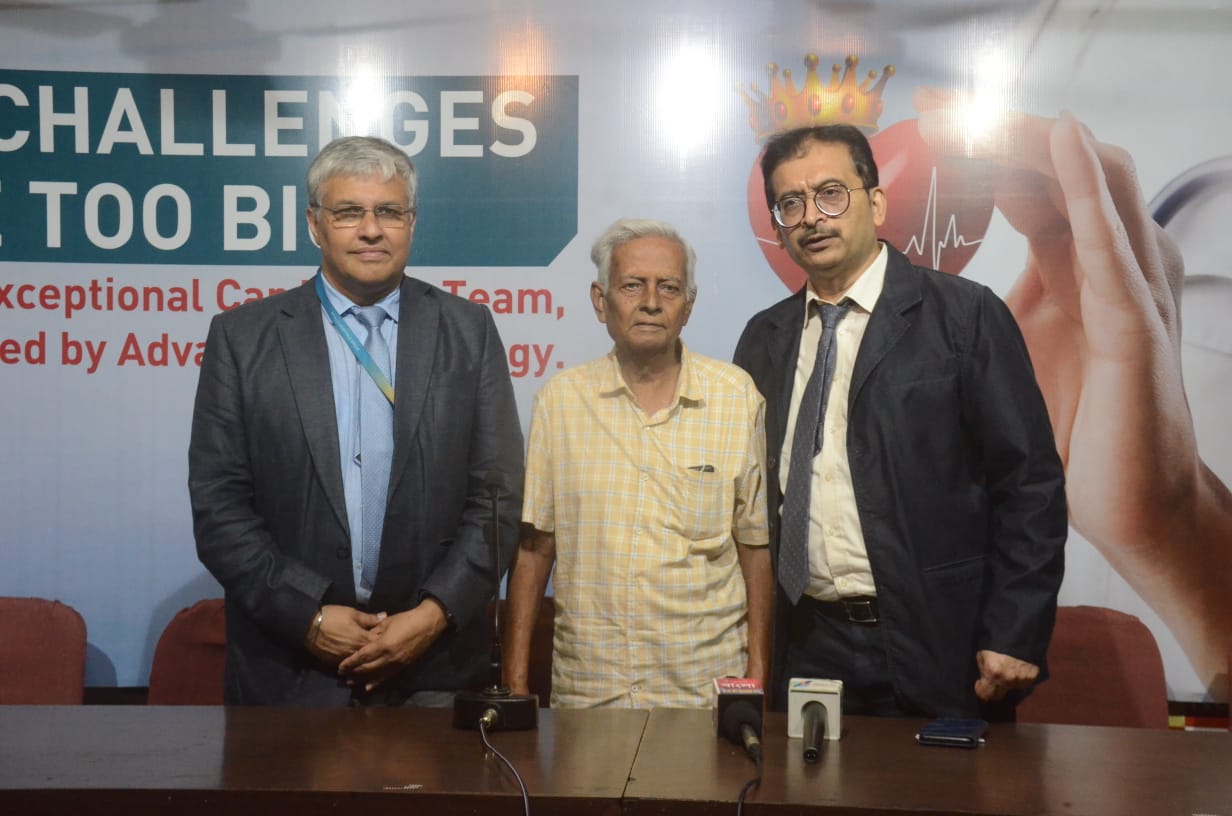 Posted by:
Apollo Hospitals
20 Sep,2022
Get the best of health related stories delivered to your inbox.
In an effort to uphold standards of clinical excellence and elevate standards of care for those with cardiological co...
Date: 06 Nov,2023
In a remarkable medical achievement, Apollo Hospitals Ahmedabad has successfully performed a liver transplant on a 7-...
Date: 16 Oct,2023
Apollo Hospitals is the largest Cardiac care program in India and one of the leading cardiac programs in the world in...
Date: 28 Sep,2023