Apollo is the No.1 Multi-Speciality Hospital in India. The Times Health Multi-Speciality Hospital Survey has named us the best across the country
Posted by Apollo Hospitals | 31 May,2017
The objective of the survey by Times research was to arrive at a list of Top Super Speciality Hospitals in India. The specialties that were included in the research were Cardio Sciences, Gastroenterology and Hepatology, Urology, Nephrology, Neuro Sciences, Oncology, Gynaecology & Obstetrics, Paediatrics & Emergency & Trauma.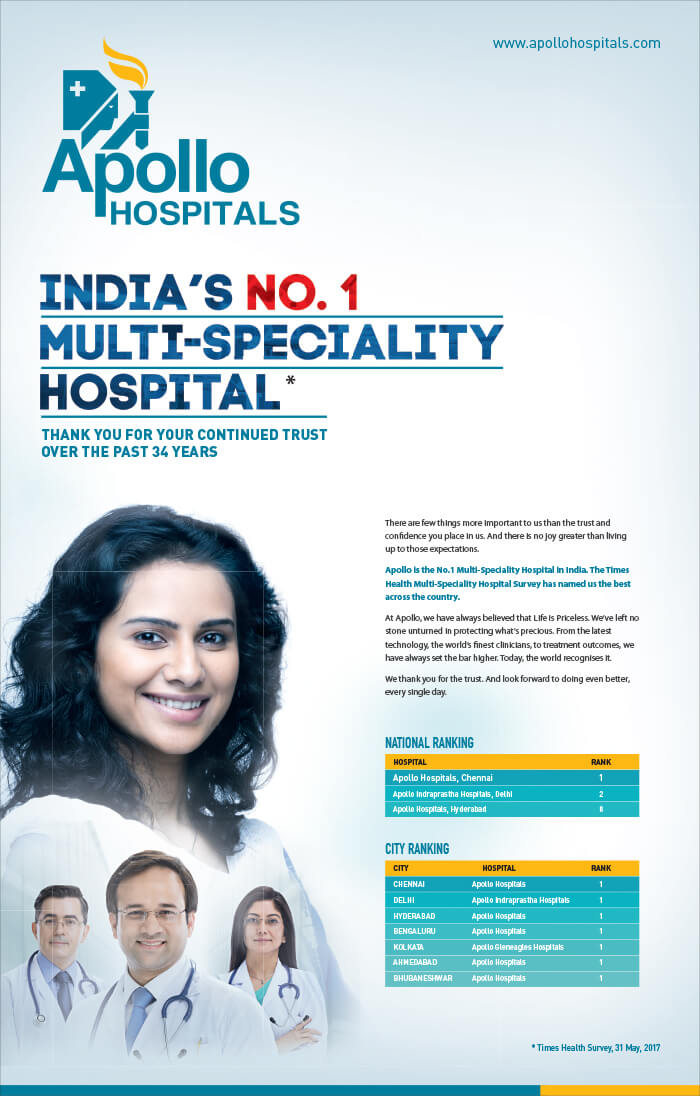 Posted by:
Apollo Hospitals
31 May,2017
Get the best of health related stories delivered to your inbox.
Dr Ananthakrishnan Sivaraman, Consultant Urologist has been conferred a Special Achievement Award in Robotic Surge...
Date: 23 Nov,2020
Apollo Health City, Hyderabad adjudged as the Best Medical Tourism Hospital in India by the Government of India ! ...
Date: 23 Nov,2020
The Hospital Management Asia Healthcare Excellence Awards, held at Cebu City, Philippines, honoured Apollo Hospita...
Date: 23 Nov,2020