Apollo Hospitals, Navi Mumbai successfully inaugurated Apollo Cancer Care Hospitals and TrueBeam STx, an Advanced Stereotactic Radiosurgery System
Posted by Apollo Hospitals | 13 Sep,2017
Apollo Hospitals, Navi Mumbai, in its endeavour to bring world-class cancer care to Navi Mumbai, launched the most advanced and latest Radiation technology called TrueBeam® STx stereotactic radiosurgery system. TrueBeam® STx allows significantly faster, more precise, image-guided radiosurgery, thereby enabling us to treat tumours that are difficult to reach. The state-of-the art machine was inaugurated by Dr. Prathap C. Reddy, Chairman – Apollo Hospitals Group in the presence of Dr. Rajendra Badwe, Director – Tata Memorial Centre, Ms. Manisha Koirala, inspiring cancer survivor and acclaimed actress and Dr. Preetha Reddy, Vice-Chairperson – Apollo Hospitals Group.
Sharing his thoughts on the occasion, Dr. Prathap Reddy, Chairman – Apollo Hospitals Group said, "Cancer is a leading cause of death in the country. Apollo has always believed that cancer is conquerable, with advanced technology and therapy. Hence, the initiative was taken to launch new technologies which provide patients advanced care in our home country. Apart from technology innovations, Apollo Hospitals is always on a lookout to bring newer treatment modalities. Precision Oncology is one such. It is Apollo's unique approach to diagnosing, treating and monitoring cancer that has resulted in encouraging clinical outcomes comparable to the best in the world".
Congratulating the Apollo Hospitals Navi Mumbai team, Dr. Preetha Reddy, Vice Chairperson, Apollo Hospitals Group said, "Bringing this technology to Navi Mumbai is a significant step towards our vision of bringing top-notch cancer care based on established standards to the people of Mumbai. Patient care at Apollo Cancer Care Hospitals will have the benefit of these advancements."
TrueBeam® STx imaging and flexible architecture allows doctors the ability to interface with multiple technologies for imaging and disease-specific solutions. It is highly precise with sub-millimeter accuracy and avoids healthy cells so that there are almost nil side effects.
Talking about the benefits of the TrueBeam® STx, Dr Shishir Shetty, Head – Oncology Services, Apollo Hospitals, Navi Mumbai said, "A patient has to go through a lot while undergoing cancer treatment. This technology allows doctors to minimize exposure to the surrounding healthy tissue. Average treatment time with TrueBeam® STx is also shorter, being performed in just minutes, which means that treatment is also more comfortable for the patient. The treatment system is able to rotate around the patient to deliver treatment from all angles."
"I am delighted to be launching the Apollo cancer support group called Sarathi that will bring together patients, family members, survivors and care givers as a bonded team that makes the battle against cancer less formidable and less stressful", said Ms. Manisha Koirala, acclaimed Actress & Cancer Survivor after launching 'Sarathi', a cancer support group program on the occasion.
Apollo Cancer Care Hospitals at Apollo Hospitals, Navi Mumbai is led by a globally acclaimed team of experts, equipped with comprehensive services across diagnosis and treatment, under one roof for oncology. Along with surgical and medical oncology, and the most advanced radiation oncology technology. The hospital would effectively be raising the bar for cancer care in the Western region and will follow internationally proven organ specific protocols and quality processes. Apollo Cancer Care offers multidisciplinary medical, surgical and radiation oncology treatments for cancer and a National Tumour Board for optimal treatment planning and execution.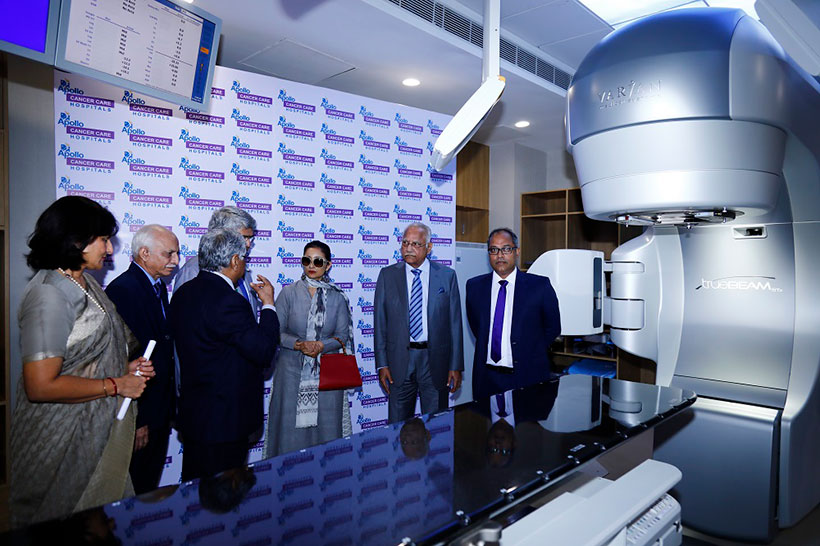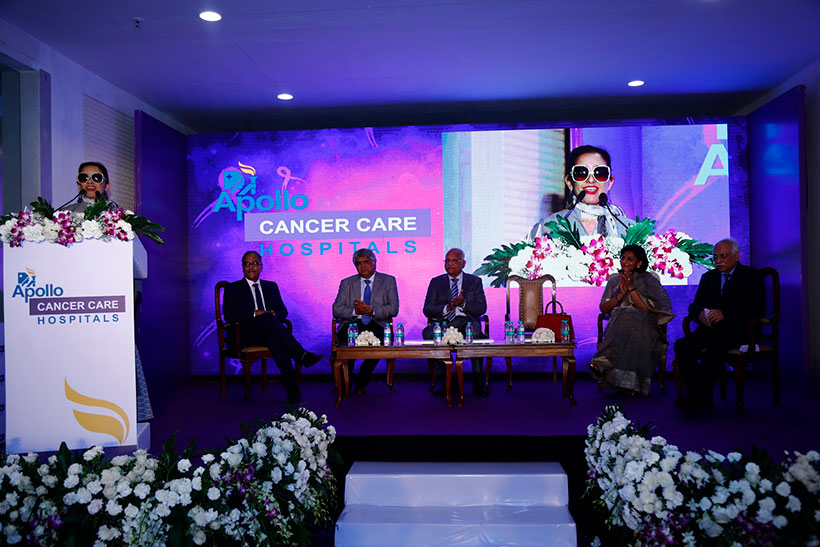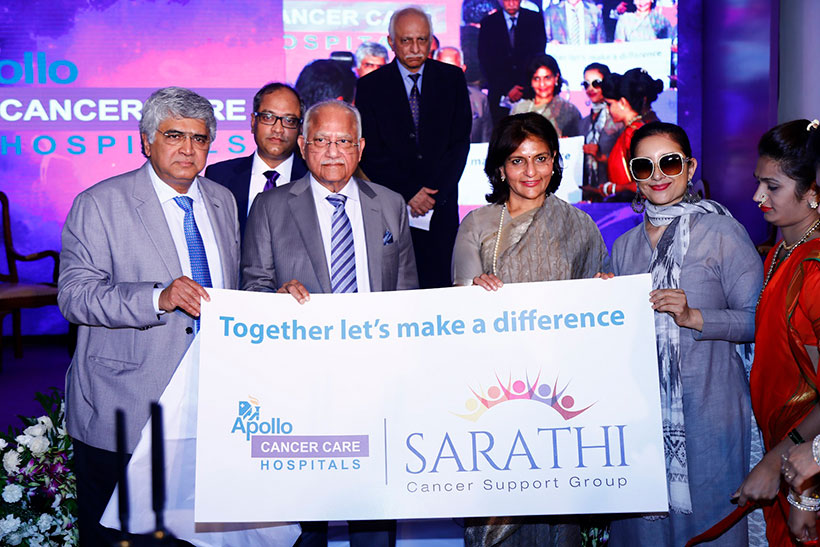 Posted by:
Apollo Hospitals
13 Sep,2017
Get the best of health related stories delivered to your inbox.
The Indian Institute of Technology (IIT) Kanpur and Apollo Hospitals have announced the signing of a MoU for collabor...
Date: 12 Jan,2023
Apollo Hospitals Group has launched its indigenously developed automated, rapid-response patient monitoring system. T...
Date: 02 Nov,2022
Apollo Hospitals Group is to set-up a state-of-the-art tertiary care hospital in partnership with Balmer Healthcare, ...
Date: 05 Sep,2022