Apollo Hospitals, Nashik has successfully performed Joint Replacement surgeries using the Novo Technique.
Posted by Apollo Hospitals | 09 Mar,2023
Apollo Hospital, Nashik has successfully performed 50 joint replacement surgeries within a span of two months using the Novo Technique. Explaining in detail about the technique, Dr. Jayesh Sonje, Orthopaedic and Joint Replacement Surgeon at Apollo Hospitals, Nashik said, "The Novo Technique surgery is performed on patients who need joint replacement of the knee or hip. In this surgery, a small incision of only about 15 cm is required. The entire procedure can be completed within 25 to 30 minutes. The Novo Technique has several advantages. Patients who undergo surgery through this technique recover very quickly. Joint replacement surgery provides relief from excruciating knee or hip pain and allows senior citizens to perform daily activities like exercise, walking and others as before. Thus, they no longer need to be dependent on anyone."
Providing information about knee pain and joint transplant, Dr. Anil Jadhav, Orthopaedic Surgeon at Apollo Hospitals, Nashik said, "Our joints wear out with age. This is not a disease, but a natural change that occurs in our body due to aging. The main reasons for this are obesity, ageing and brittleness of the bones. There is a 1.5 centimetre cartilage cushion at the knee joint and this cushion wears off over time. When the wear and tear is excessive, the knee pain becomes unbearable. When the knee pad is completely damaged, a joint replacement is required. In joint replacement surgery, the movement of the knee is restored by placing an artificial joint covering over the damaged part".
Mr. Ajit Jha, Unit Head of Apollo Hospitals, Nashik said that the results of joint replacement surgery performed using Novo Technique are very good and patients not just from North Maharashtra, but also from Gujarat, Uttar Pradesh, and Madhya Pradesh are now coming to Apollo Hospitals, Nashik for joint replacement surgery. The patients benefit a lot due to the latest technology and the teamwork of our experienced specialists available at Apollo Hospitals, Nashik.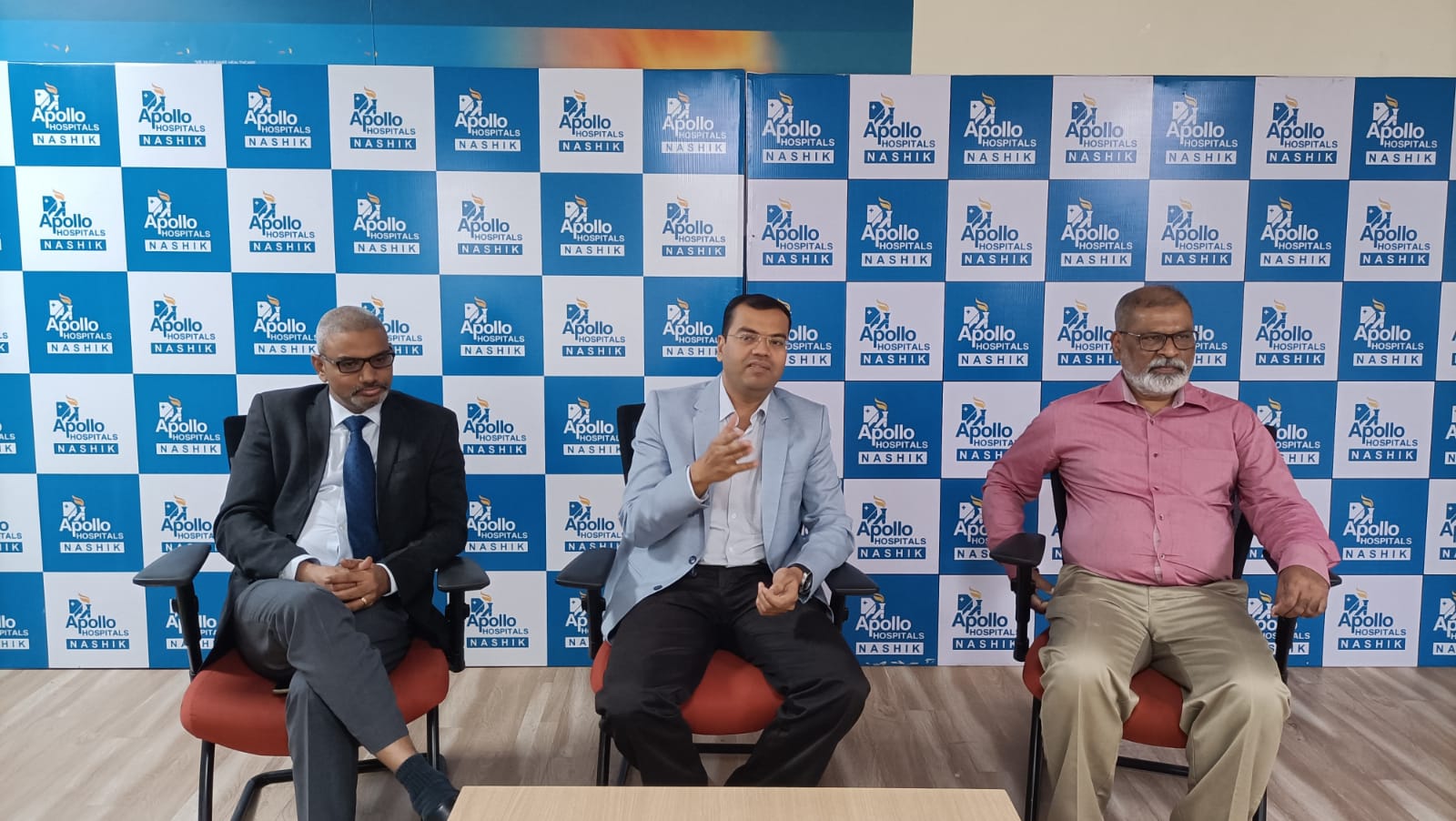 Posted by:
Apollo Hospitals
09 Mar,2023
Get the best of health related stories delivered to your inbox.
Dr Vijayant Devenraj, Senior CTVS Consultant at the Apollomedics Super Specialty Hospital, Lucknow and his team have ...
Date: 17 Mar,2023
A 10-day-old baby from Mauritius, born preterm and with critical congenital heart disease and acute renal failure ...
Date: 17 Mar,2023
In a first of its kind, the procedure to remove calcium from heart blood vessels was performed at Apollo Hospitals, C...
Date: 01 Mar,2023