Apollo Hospitals' initiative to help Uttarakhand Victims !
Posted by Apollo Hospitals | 25 Jun,2013
Leading private healthcare provider, Apollo Hospitals has come forward offering medical facilities, doctors and medicines to provide relief to the victims of Uttarakhand natural disaster.
"We have on standby a 16-member team from Delhi comprising doctors, nurses, pharmacists and other support staff. Separate teams from our hospitals in Chennai, Hyderabad and Bangalore are also ready," says Dr. Raman Sardana, Additional Medical Director, Apollo Hospitals Delhi. He said the healthcare chain is in constant touch with the Government of Uttarakhand for directions.
Posted by:
Apollo Hospitals
25 Jun,2013
Get the best of health related stories delivered to your inbox.
Apollo Hospitals has launched an Institute of Hernia Surgery and Abdominal Wall Reconstruction at Chennai which is a ...
Date: 01 Sep,2021
Apollo Proton Cancer Centre (APCC) has launched India's first video newsletter - PRONEWS. Aimed at reaching readers w...
Date: 19 Aug,2021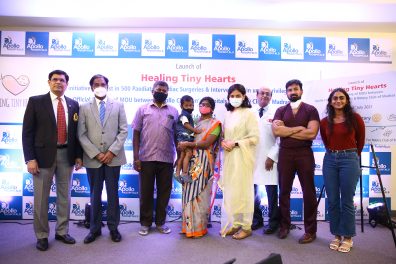 The Department of Pediatric Cardiology and Pediatric Cardiac Surgery of Apollo Children's Hospital, Chennai has partn...
Date: 07 Jul,2021