Apollo Hospitals Group bags the top 4 positions across categories in the Times All India Lifestyle Hospital and Clinic ranking survey 2017
Posted by Apollo Hospitals | 28 Sep,2017
The objective of the Times All India Lifestyle Hospital and Clinic Ranking Survey 2017 was to arrive at the list of top hospitals and clinics in India for the current year. The specialties that were included in the research were Orthopedics, Dentistry, Diabetology, Skin and Dermatology, Plastic Surgery, Hair (Trichology), Ophthalmology and Bariatrics.
The categories in which Apollo Hospitals Group have ranked include Bariatrics, Diabetology, Orthopedics, Cosmetic and Plastic Surgery, Skin and Dermatology.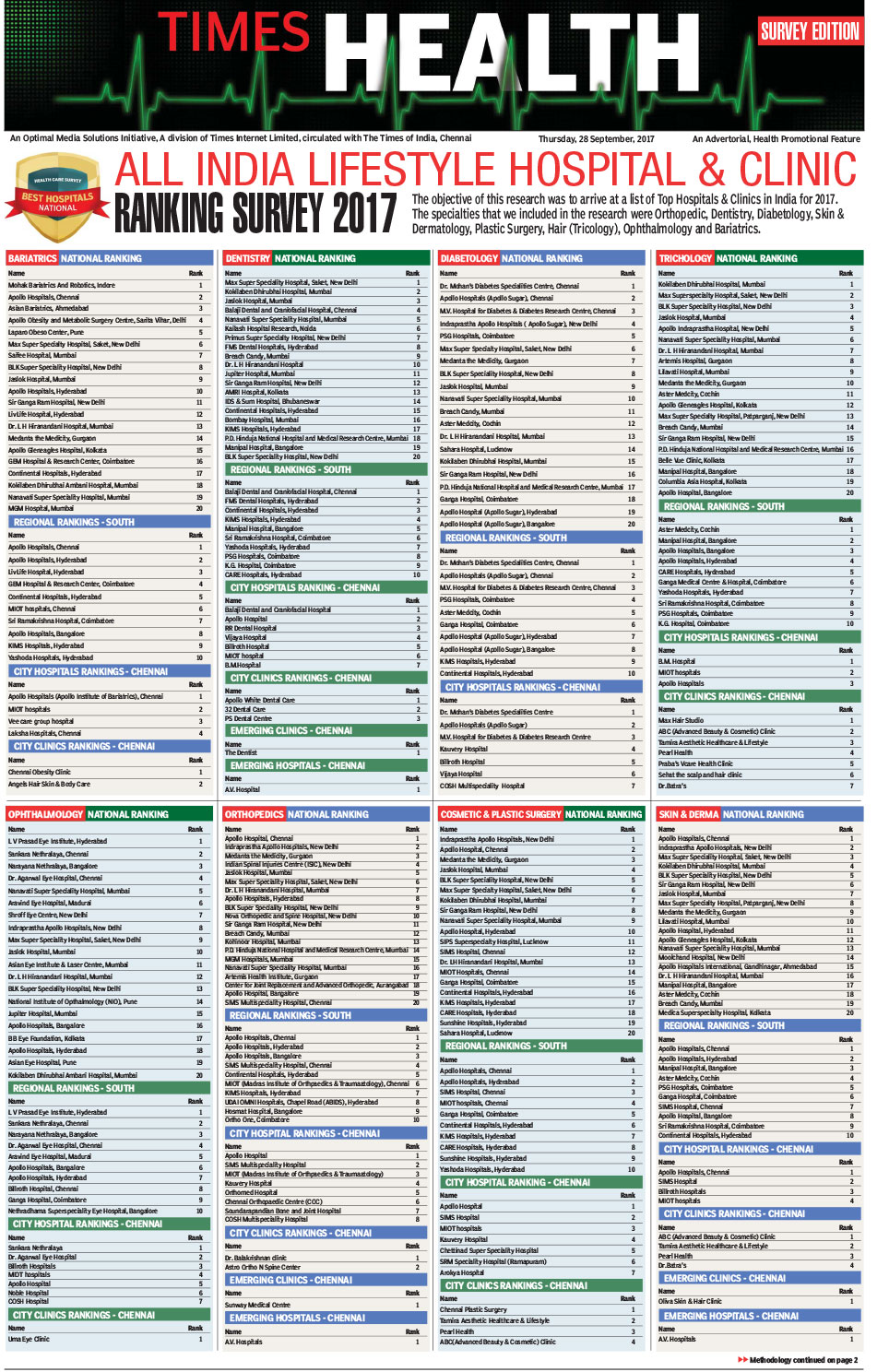 Posted by:
Apollo Hospitals
28 Sep,2017
Get the best of health related stories delivered to your inbox.
Dr Ananthakrishnan Sivaraman, Consultant Urologist has been conferred a Special Achievement Award in Robotic Surge...
Date: 23 Nov,2020
Apollo Health City, Hyderabad adjudged as the Best Medical Tourism Hospital in India by the Government of India ! ...
Date: 23 Nov,2020
The Hospital Management Asia Healthcare Excellence Awards, held at Cebu City, Philippines, honoured Apollo Hospita...
Date: 23 Nov,2020