Apollo Hospitals, Chennai has successfully used Deep Brain Stimulation with advanced Brain Sensing technology for the treatment of Parkinson's disease and dystonia.
Posted by Apollo Hospitals | 15 Dec,2021
Apollo Hospitals, Chennai has successfully used advanced Brain Sensing technology in Deep Brain Stimulation on patients suffering with Parkinson's disease. Deep Brain Stimulation (DBS), is a neurosurgical procedure that involves implanting electrodes deep inside the brain to improve symptoms of Parkinson's disease. The use of advanced brain sensing technologies helps in individualized monitoring that maximizes therapeutic outcome. The advanced movement disorders team at Apollo Hospitals have performed five DBS surgeries in last month, that included four patients of Parkinson's disease and one with dystonia. All the patients have recovered well with good improvement in their symptoms.
Ms. Preetha Reddy, Vice Chairperson, Apollo Hospitals Group said, "At Apollo Hospitals, we have been performing DBS surgery since 14 years now. Well-established as a therapy for patients diagnosed with advanced Parkinson's disease, the procedure is now used for many other neurological indications with good success. With one of the most experienced teams in South India backed by the latest medical technology, we are sure that we will be able to help many Indian patients with Parkinson's and other neurological disorders to regain their quality of life.
Read more about how Deep Brain Stimulation changed many patients' lives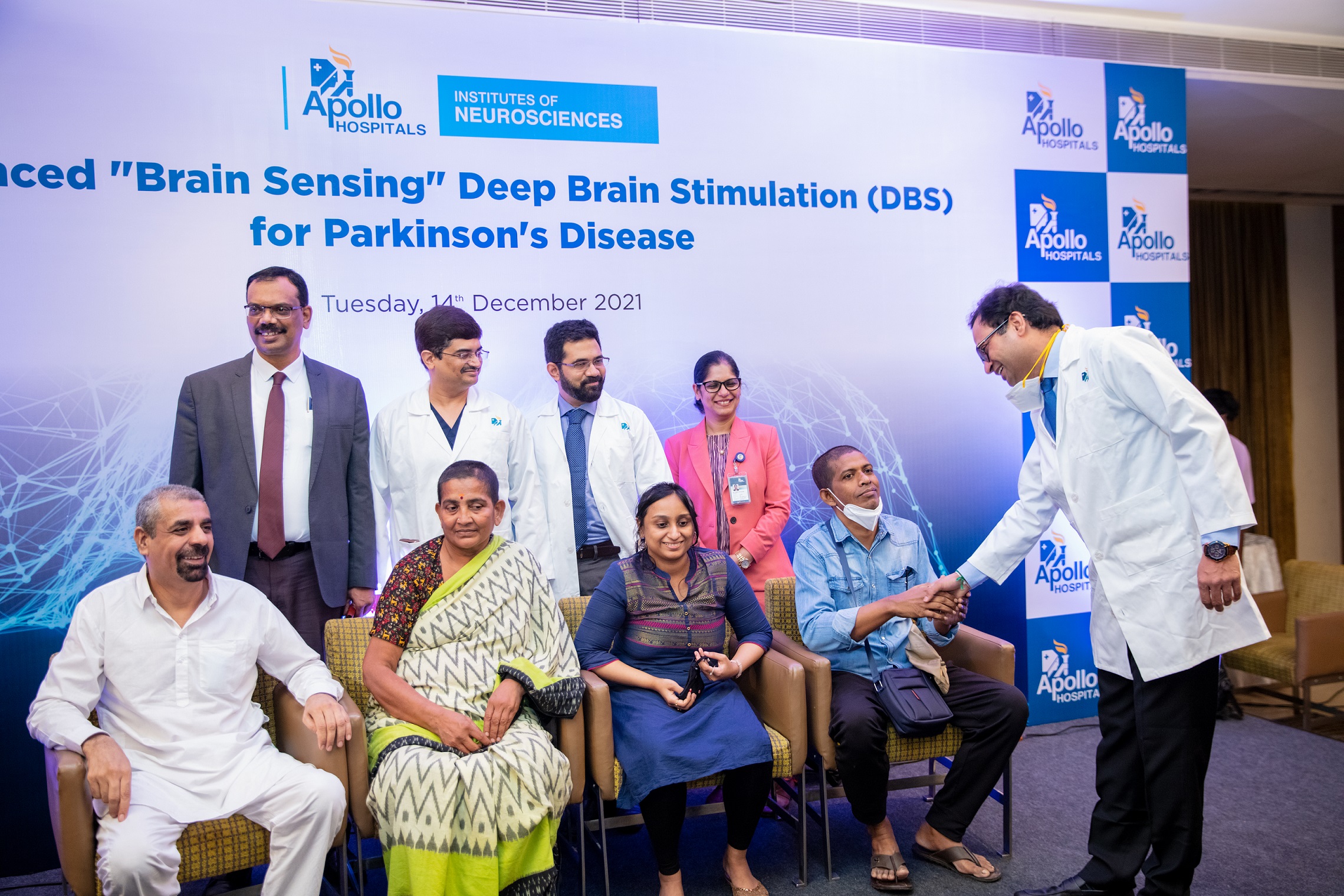 Posted by:
Apollo Hospitals
15 Dec,2021
Get the best of health related stories delivered to your inbox.
A 28-year-old man, a citizen of Oman, was successfully treated for left knee deformity at Indraprastha Apollo Hospita...
Date: 08 Feb,2023
Adding another feather to its cap, Apollo Hospitals, Seshadripuram, Bangalore brings in India's very first prostate c...
Date: 23 Jan,2023
Mr. Vinod K Patel and Mr. Md Mansoor underwent successful liver transplants at Apollomedics Hospital Lucknow. Relativ...
Date: 23 Jan,2023