Apollo Hospitals, Chennai has successfully performed India's first Robotic RAHI scarless surgery to remove a tumour on patient's neck.
Posted by Apollo Hospitals | 15 May,2023
Apollo Hospitals, Chennai, has successfully performed a robotic head-and-neck surgery on a 49-year-old female patient to remove a large tumour of 8cm size on her salivary gland without any visible scar on her neck, a first of its kind in the country. The surgery was performed by Dr Venkat Karthikeyan C, Clinical Lead Robotic ENT – Head and Neck Oncology at Apollo Hospitals, Greams Road, Chennai which has also successfully completed 125 such surgeries.
Speaking about the breakthrough surgery, Dr Venkat Karthikeyan said, "The patient arrived at Apollo Hospitals with a large tumour visible on the right side of her neck. This is the first time in the country a robotic RAHI approached surgery was performed to remove a tumour of size 8cm on the submandibular gland, especially, without leaving a scar on the neck."
Read more about robotic RAHI approached surgery performed at Apollo Hospitals, Chennai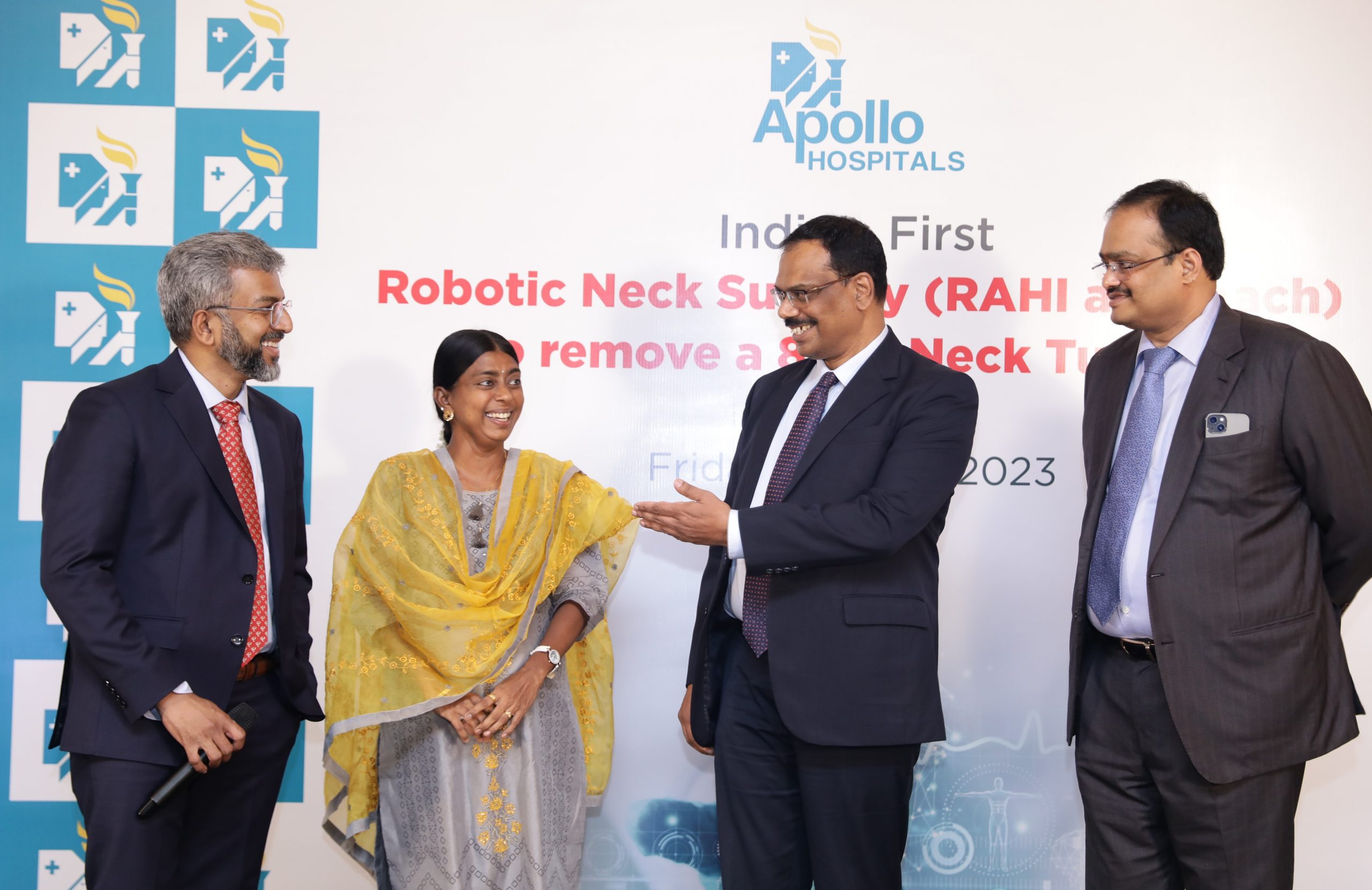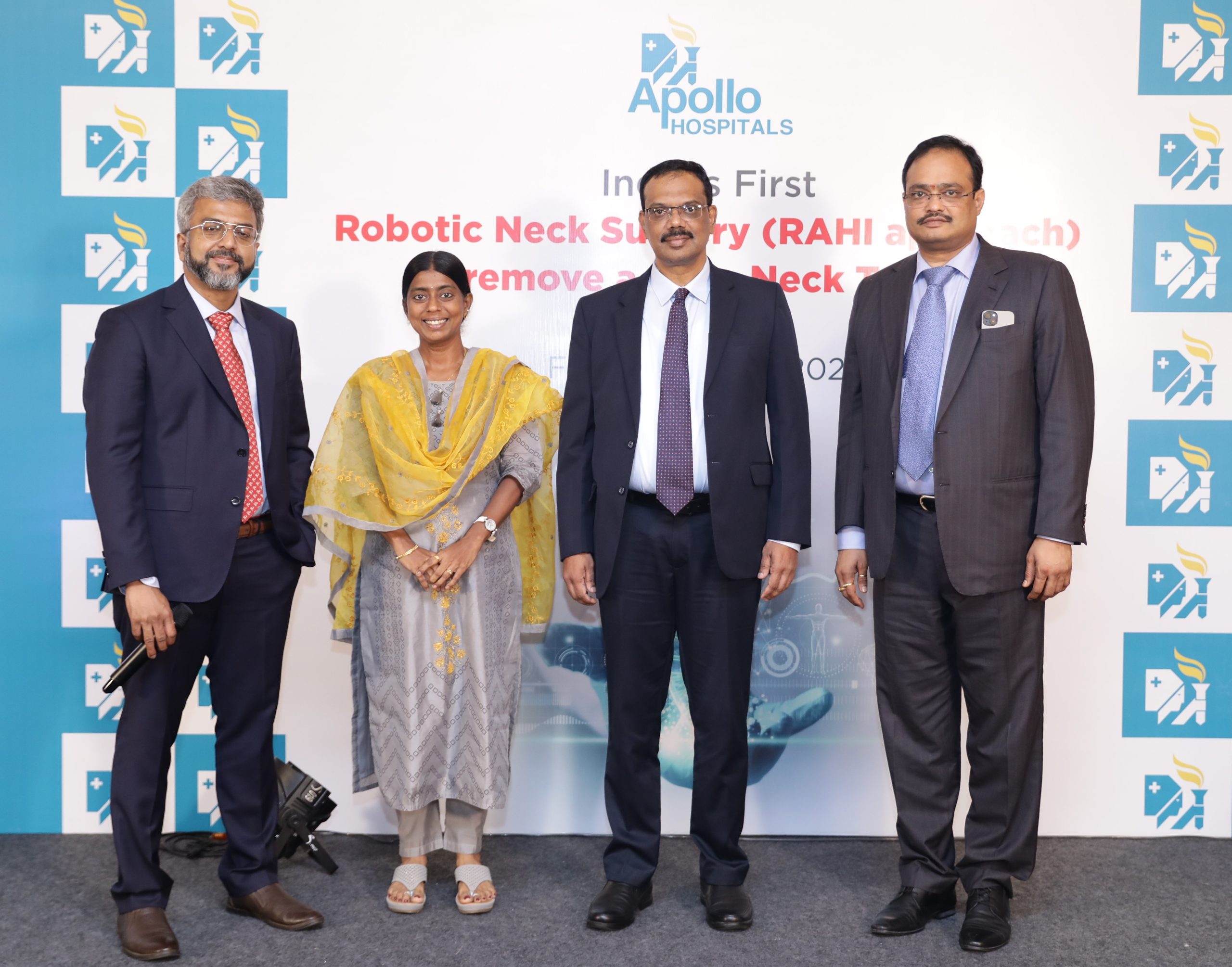 Posted by:
Apollo Hospitals
15 May,2023
Get the best of health related stories delivered to your inbox.
In line with the mission to provide the most comprehensive and advanced cancer care in India, Apollo Proton Cancer Ce...
Date: 15 May,2023
In an effort to offer hope to patients with Parkinson's disease and stay true to its cutting-edge spirit, Apollo Hosp...
Date: 19 Apr,2023
A 35-year-old female patient came to Apollo Hospitals, Nashik complaining of abdominal pain, difficulty in urinating ...
Date: 30 Mar,2023