Apollo Hospitals celebrated World Trauma Day with a Trauma Awareness Programme!
Posted by Apollo Hospitals | 16 Oct,2014
On World Trauma Day, Apollo Children's Hospital took the opportunity to recognize the "unsung heroes" of the emergency services who are available 24/7, selflessly catering to our emergency needs. According to WHO, trauma is the leading cause of death and disability across the world. World Trauma Day is recognized to consider the impact, prevention and treatment of traumatic injuries and deaths. Dr Prathap C Reddy, Chairman and Dr Preetha Reddy, Executive Vice Chairperson, were present at the event.
A startling report by WHO reveals that one person dies on India's roads every 5 minutes, projected to rise to one every 3 minutes by 2020. Exactly 2 years ago, a highway speeding accident left 14-year old Raghavi crippled, triggering the establishment of Paediatric Trauma Center at Apollo Children's Hospital by Dr Indira Jayakumar, Senior Consultant Emergency & Intensive Care, Apollo Children's Hospital. Doctors were able to save her life only because of timely intervention by emergency services.
"It is unfortunate that more people die in road crashes than due to malaria or TB, but we choose to ignore this silent epidemic. India has the dubious distinction of having one of the worst road accident records in the world and we must collectively work together towards changing this image"" said Dr Preetha Reddy, Executive Vice Chairperson at the event.
Not many are as lucky as Raghavi. Many bystanders prefer to ignore an accident and walk away fearing legal hassles and many victims do not get the appropriate treatment in time. Road Accidents apart, even unsafe living environment can lead to many fatal accidents. "Unsafe conditions at home could include careless stocking of kerosene, chemicals and other poisonous stuff. Even open electrical sockets, fire, hot liquids within reach of a child could be injurious. A bucket of water can also be fatal for a toddler. Open manholes, ill-lit roads, over-crowded school vans and autos can also lead to serious injuries,"" said Dr Indira. ""I am not saying we can totally prevent it but I am certain accidents can be significantly reduced if each one of us acts responsibly", she added.
Key Message discussed:
Do not create a setting for an accident to happen. Avoid unsafe conditions and unsafe acts.
If an accident does happen DO NOT PANIC. CALL THE AMBULANCE / CALL FOR HELP. Be a good Samaritan, offer help.
First aid and CPR knowledge is definitely useful till help arrives.
WHO says 50% of road deaths occurring in developing countries could have been prevented with immediate pre-hospital care. While the city boasts of hospitals that provide quality healthcare services, very few cater to trauma needs of children who need specialised and quality treatment. Thanks to emergency services like 108 and 1066, timely action and effective first aid has now become a reality.
Delegates present at the event opined that even though a lot is being said about "Golden Hour", not much action takes place during that precious time because of delay by the public. A Good Samaritan law must be in place to insulate the helper who comes forward to aid the accident victim.
With Diwali just a few days away, doctors advised the gathering to play safe and called upon the general public to come together to change the present scenario of road accidents and pro-actively engage in making the most of the "Golden Hour".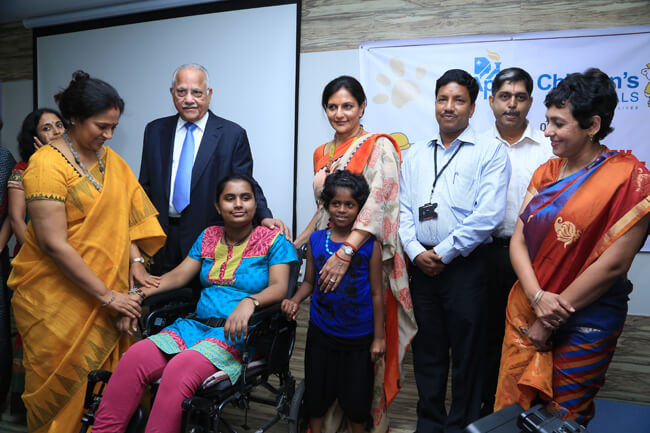 Posted by:
Apollo Hospitals
16 Oct,2014
Get the best of health related stories delivered to your inbox.
Apollo Hospitals organized the 9th Edition of the International Patient Safety Conference (IPSC) and the 10th Interna...
Date: 22 Feb,2023
Management of Aortic Aneurysm & Dissection Surgery Conclave 2022 was organized by Apollo Hospitals in Chennai. The co...
Date: 02 Nov,2022
Apollo Proton Cancer Centre (APCC) conducted its 2nd Apollo Annual Proton Practicum from May 20-22, 2022. Over 700 pa...
Date: 04 Jun,2022