Apollo Gold Medal ceremony at NSCB Medical College, Jabalpur!
Posted by Apollo Hospitals | 26 Apr,2013
In an inspiring and emotional convocation ceremony, the NSCB Medical College, Jabalpur batch of 2007 – 2013 experienced a day that will be etched in their memories forever as they took their oath in front of faculty and family. The Apollo Gold Medal was awarded to Dr. Astha Bansal for her excellent performance.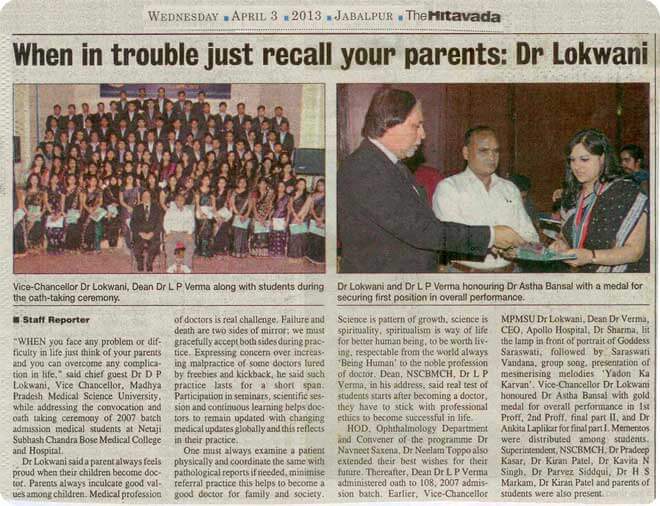 Posted by:
Apollo Hospitals
26 Apr,2013
Get the best of health related stories delivered to your inbox.
Management of Aortic Aneurysm & Dissection Surgery Conclave 2022 was organized by Apollo Hospitals in Chennai. The co...
Date: 02 Nov,2022
Apollo Proton Cancer Centre (APCC) conducted its 2nd Apollo Annual Proton Practicum from May 20-22, 2022. Over 700 pa...
Date: 04 Jun,2022
Apollo Cancer Centres proudly launched the "The Power to fight Breast Cancer is in Your Hands" campaign, which ill...
Date: 02 Apr,2021