Apollo Gleneagles Hospitals launches Eastern India's first "Voice of Customer Online"
Posted by Apollo Hospitals | 16 Jun,2013
Apollo Gleneagles Hospitals, launched the country's very first "VOC Online – Voice of Customer Online" in the city on June 6, 2013. The hospital which has been one of the forerunners of new and advanced technology in healthcare in India has once again reinstated the same by introducing this unique customer feedback procedure. The Voice of Customer Online was inaugurated by Dr Rupali Basu, CEO, Apollo Gleneagles Hospitals and Apollo Hospitals, Eastern Region, India along with Dr Dipankar Ganguly, DMS, Apollo Gleneagles Hospitals, Kolkata.
VOC Online is a system that combines qualitative & quantitative feedback in order to provide innovative, effective and efficient service delivery. This system which will be operative through an iPad, is of immense importance to provide real time feedback from the customers. The future path of action can be decided based on the same and quick solutions can be formulated in case of urgency.
Apollo Gleneagles Hospitals has introduced a Breakthrough Innovation in Service Delivery through "VOC Online". They have partnered with Gallup World Wide to structure their VOC process. The hospital's Service Excellence Team along with the Corporate IT have worked with leading advisory firms to come out with the best effective methodology which targets high degree of compliance and capture ratio. Apollo Gleneagles Hospitals has ad opted three methodologies which includes CATI (Computer Assisted Telephone Interviewing), Paper Pencil Methodology and Tablet device based point of care feedback system. A process flow has been made for the operations team for easy implementation and accountability in each step.
On introducing the technique of VOC Online, Apollo Gleneagles Hospitals has lived up to its commitment of providing healthcare of world class standards to their patients, giving the latter's opinion paramount significance and utilizing the same to serve them better. This solution has been well appreciated at the AIMA global conference on Innovation in the category of Service Delivery. The data which is collected through VOC is also used for training and development and can be linked to a department, ward and even associates where by accountability increases and training becomes customized for each individual rather than generic in nature. The hospital has also remained true to its promise of protecting the environment by doing away with conventional paper forms and switching over to more contemporary means such as the iPad.
Speaking on the occasion, Dr Rupali Basu, Chief Executive Officer – Apollo Gleneagles Hospitals and Apollo Hospitals, Eastern Region, said, "VOC Online is a path-breaking technology in the healthcare industry. We at Apollo Gleneagles Hospitals are proud to be the first hospital in the entire Eastern India to introduce this system. Apollo has embarked on a mission to provide the best at affordable prices encapsulated in Tender Loving Care. It is well understood that service is subjective and the art of making it a science is challenging. To create a distinct differentiation from other Health Systems in India, Apollo Gleneagles Hospitals has developed a system to capture Service Feedback with a mechanism to understand analyze, act, and sustain Service Quality Feedback from all touch points of the patient and the consumer with the health system. This compliments the mature clinical excellence, operational excellence models that Apollo has always been renowned for in the last three decades. The voices of customers provide early warnings and direction for our success, directly from people who really matter."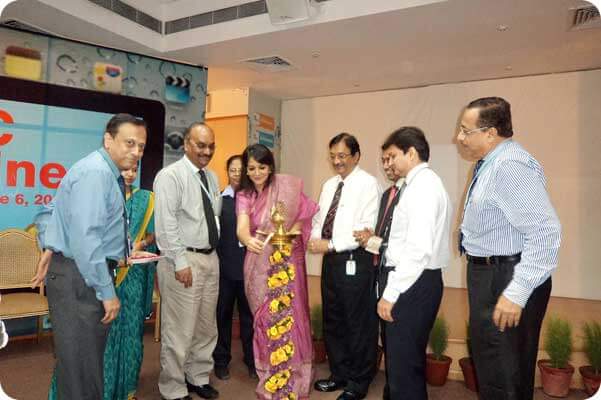 Posted by:
Apollo Hospitals
16 Jun,2013
Get the best of health related stories delivered to your inbox.
Apollo Multispeciality Hospitals Limited, which is a 100% subsidiary of Apollo Hospitals Enterprise Ltd. has acquired...
Date: 28 Sep,2023
Apollo Hospitals has launched India's first Comprehensive Connected Care programme; powered by Apollo's Connected Car...
Date: 06 Sep,2023
Apollo Hospitals has launched a Pan-India expansion of their one-of-a-kind connected care program, Apollo Connect. Wi...
Date: 05 Sep,2023