Apollo Gleneagles Hospitals, Kolkata, has been recognised by the American College of Cardiology as the First International Centre of Excellence in India
Posted by Apollo Hospitals | 19 Sep,2016
Heart disease has been recognised as the world's number one killer, and spares no race, age or sex. The ACC International Centres of Excellence are known for driving transformations in the care for and improvement of cardiac health by increasing awareness and promote the prevention of heart disease in ways that have a significant impact on overall patient health and wellbeing. They lead the provision of quality care and engage in vital research that helps ensure a healthy heart.
As an ACC International Centre of Excellence, Apollo Gleneagles Hospitals will continue to participate in the ACC's registry programs and will get access to ACC meetings and educational resources to support its commitment to providing superior cardiovascular care.
Dr. Richard Chazal, President, ACC, observed, "International Centres of Excellence are committed to the improvement of heart health in their communities and seek ways to improve the care they provide. Participation in the National Cardiovascular Data Registry makes them part of a network of providers that share best practices to improve cardiovascular care. Together members of the global cardiovascular community can work most effectively to prevent and treat heart disease."
Prof. Dr. Rabin Chakraborty, Regional Director and Head, Apollo Gleneagles Heart Institutes, Kolkata, noted, "Our cardiology team, led by senior consultants, is well equipped to handle all heart-related emergencies round the clock. With three world-class cardiac catheterization labs, advanced electrophysiology and ICD-implantation capabilities, and state-of-the-art technologies like OCT and IVUS, the team delivers a care regimen that is comparable with some of the best facilities around the world."
Dr. Sushan Mukhopadhyay, Director and Head of the Department of Cardiothoracic & Vascular Surgery, Apollo Gleneagles Hospitals, Kolkata, said, "Our competence in heart care is without parallel in entire Eastern India. We undertake complex operations regularly, and have helped thousands of patients overcome complicated heart conditions requiring surgical correction. The adoption of minimally invasive procedures has also allowed us to deliver faster recovery periods along with better outcomes the twin goals of effective cardiac care."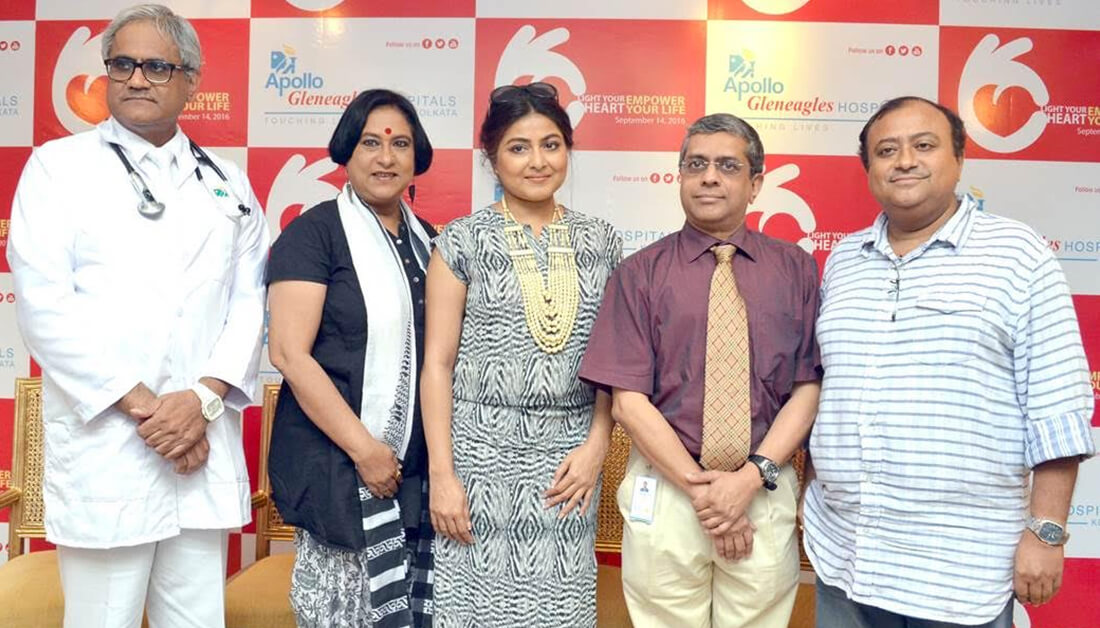 Posted by:
Apollo Hospitals
19 Sep,2016
Get the best of health related stories delivered to your inbox.
Apollo Health City, Hyderabad adjudged as the Best Medical Tourism Hospital in India by the Government of India ! ...
Date: 23 Nov,2020
Apollo Main Hospital,Chennai, competed in the National Business Excellence (BE) Star Award organized by the Confed...
Date: 23 Nov,2020
Apollo Hospitals Group was recognized for its outstanding contribution to Medical Value Travel with the FICCI Medi...
Date: 03 Jun,2020