Apollo Cancer Institutes, Hyderabad, announced the launch of the state-of-the-art highest precision cancer care, Tomotherapy
Posted by Apollo Hospitals | 08 Sep,2016
Tomotherapy is the latest innovation in the high-end cancer treatment and only the second such equipment in the country. Chief Guest Shri K T Rama Rao, Minister for IT E&C, MAUD, Telangana, formally inaugurated the Tomotherapy Oncology Annexe at Apollo Cancer Institutes; Guests of Honour Shri Pullela Gopichand & Olympic Silver Medalist Ms P V Sindhu; Dr Prathap C Reddy, Chairman, Apollo Hospitals Group and Ms Sangita Reddy, Joint Managing Director, Apollo Hospitals Group, graced the occasion.
The CT Scanner mounted Tomotherapy enables precise cancer treatment by tightly conforming the radiation dose delivery to the shape of the tumor, while being noninvasive and as painless as an x-ray. Its unique design helps in treating a wide range of cancers from routine to most complex and from head to toe. Cancers of the Breast, prostrate, lung, rectal, brain tumors & CRANIO-Spinal Radiotherapy can be treated with great precision and least side effects.
Speaking on the occasion Dr Prathap C. Reddy said, "We are bringing the next generation cancer care within the reach of our people, in keeping with the promise of offering same level of healthcare here as anywhere in the world. Also, each one of us is unique and each patient has his unique signature disease, therefore only personalized treatment will give better cure and this is where Tomotherapy will make the difference".
This all-in-one system with innovative TomoHelical and TomoDirect brings in the manoeuvrability to reach the radiation delivery in more controlled and with greater accuracy even in unreachable areas with least harm to the healthy tissue. Multiple tumors could also be treated simultaneously with this, ensuring greater comfort for patients and reduced treatment time. One of the big advantages the treating doctor gets is the ability to asses, customize, monitor and maintain the treatment according to the patient's needs, during future sessions based on the images from the previous sessions.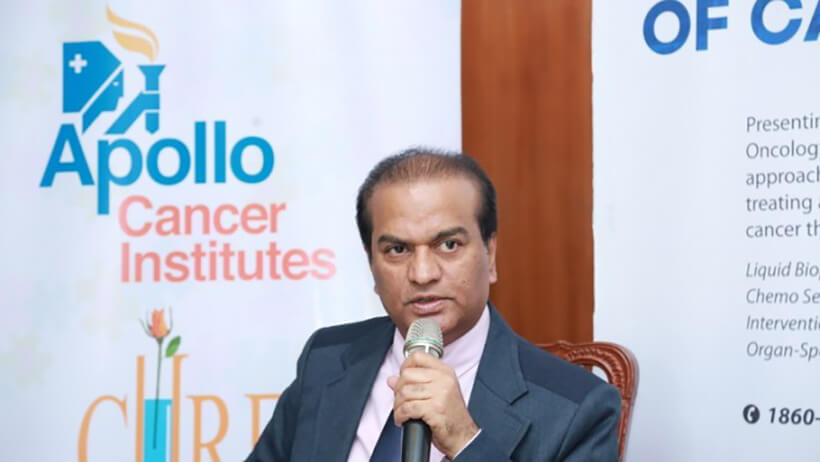 Posted by:
Apollo Hospitals
08 Sep,2016
Get the best of health related stories delivered to your inbox.
Apollo Multispeciality Hospitals Limited, which is a 100% subsidiary of Apollo Hospitals Enterprise Ltd. has acquired...
Date: 28 Sep,2023
Apollo Hospitals has launched India's first Comprehensive Connected Care programme; powered by Apollo's Connected Car...
Date: 06 Sep,2023
Apollo Hospitals has launched a Pan-India expansion of their one-of-a-kind connected care program, Apollo Connect. Wi...
Date: 05 Sep,2023