Apollo Cancer Centres launch India's First Virtual Duathlon to create awareness and support for the treatment of childhood cancer.
Posted by Apollo Hospitals | 12 Sep,2021
Apollo Cancer Centres will be conducting India's first virtual Duathlon. Apollo D2D Duathlon 2021, aiming to create awareness, support and raise funds for the treatment of childhood cancers. In addition to raising awareness around Paediatric Cancer, Apollo's Dawn to Dusk(D2D) Duathlon also promotes the need for a healthy lifestyle to ensure a future with less cancer risk. All support raised through Apollo D2D Duathlon 2021 will give young cancer patients, identified by Apollo's team of Oncologists, a chance to live and be the future we can all proudly look forward to.
To participate in the Apollo D2D Duathlon 2021, participants have to register on the website https://www.apollod2d.com/. The participants can register and complete the race on their own within 15th October to 15th November 2021. Registrations are open till 14th Oct 2021.
The participants can run, walk, or cycle to cover the distance of 3KM – 125 KM at their own pace and location of their choice. People can choose to cycle or run or both. The participants can use simple watch / stopwatch to note their time or can go for GPS watches, smart-watches, or activity tracking apps on smartphone. There is no timing partner or timing chip provided for this virtual format of the event. Participants need to refrain from group runs or cycling. It is advisable to run or cycle following social distancing in the vicinity of your neighbourhood, with strict adherence to local regulations. On completion, the participants will receive an e-certificate with timing, e-badge, finisher medal, finisher t-shirt, and a voucher by Apollo for a discounted health check.
Read more about India's first virtual Duathlon organised by Apollo Cancer Centres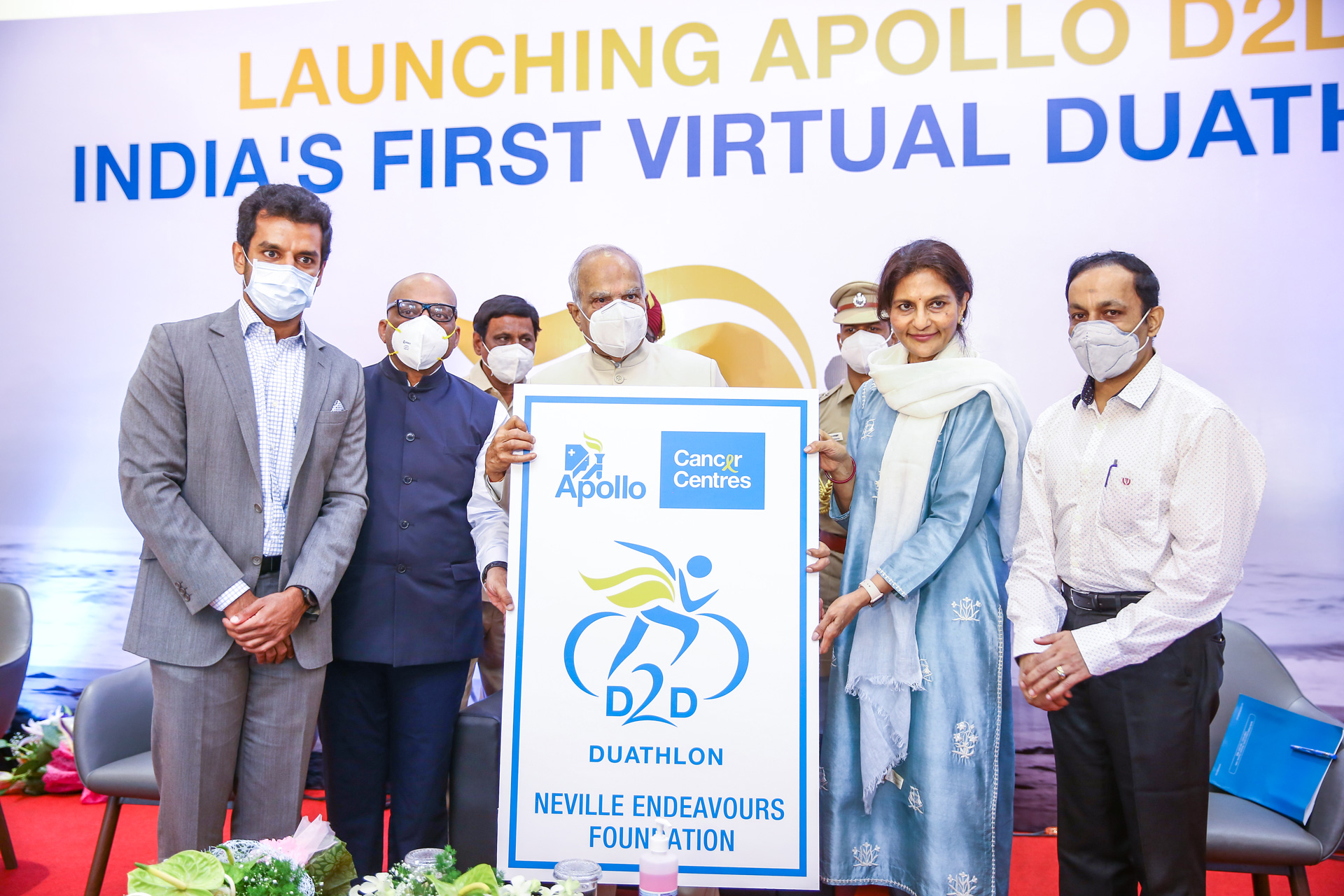 Posted by:
Apollo Hospitals
12 Sep,2021
Get the best of health related stories delivered to your inbox.
Apollo Multispeciality Hospitals Limited, which is a 100% subsidiary of Apollo Hospitals Enterprise Ltd. has acquired...
Date: 28 Sep,2023
Apollo Hospitals has launched India's first Comprehensive Connected Care programme; powered by Apollo's Connected Car...
Date: 06 Sep,2023
Apollo Hospitals has launched a Pan-India expansion of their one-of-a-kind connected care program, Apollo Connect. Wi...
Date: 05 Sep,2023