Apollo BGS Hospitals, Mysore launches Karnataka's first state-of-the-art Gastroenterology Unit
Posted by Apollo Hospitals | 10 Jun,2017
This Gastroenterology unit is the first of its kind in the state of Karnataka for performing rare and unusual procedures making Mysore the hub of best medical care in the field of Gastroenterology in Karnataka. Launching the unit, Gastroenterology Institute Head, Dr. Rajkumar Wadhwa, said that the technology includes latest high definition magnifying endoscopes and blue laser imaging method, a new endoscopic system to image upper gastrointestinal lesions for early detection of gastric cancer and early esophageal cancer. The Gastroenterology unit comprises of an excellent team of Gastroenterologists as well as Gastrosurgeons with Dr. Rajkumar P Wadhwa, leading the team. Along with him are Dr. Devaraj, Consultant Gastroenterologist and Hepatologist, Dr. Jayanth, Consultant General and Laparoscopic surgeon and Dr. Nairuthya, Consultant Gastrosurgeon.
Posted by:
Apollo Hospitals
10 Jun,2017
Get the best of health related stories delivered to your inbox.
Apollo Hospitals has launched an Institute of Hernia Surgery and Abdominal Wall Reconstruction at Chennai which is a ...
Date: 01 Sep,2021
Apollo Proton Cancer Centre (APCC) has launched India's first video newsletter - PRONEWS. Aimed at reaching readers w...
Date: 19 Aug,2021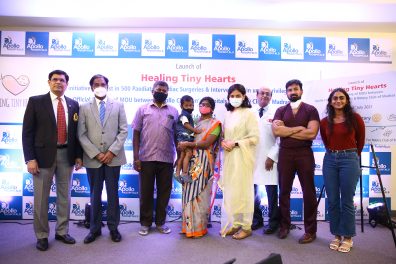 The Department of Pediatric Cardiology and Pediatric Cardiac Surgery of Apollo Children's Hospital, Chennai has partn...
Date: 07 Jul,2021