Afro Asian symposium at Apollo Cancer Conclave -14 countries participate!
Posted by Apollo Hospitals | 08 Feb,2014
The Afro Asian symposium session at the Apollo cancer conclave 2014 Chennai – a unique assembly of doctors and health care leaders from 14 countries exploring the incidence of cancer in their countries and debating on the way forward to conquer cancer. Apollo Hospitals will partner each of them to help and aid them in this fight against cancer.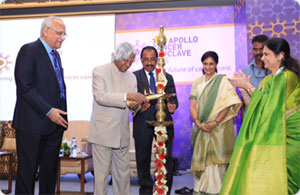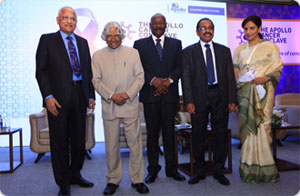 Posted by:
Apollo Hospitals
08 Feb,2014
Get the best of health related stories delivered to your inbox.
Management of Aortic Aneurysm & Dissection Surgery Conclave 2022 was organized by Apollo Hospitals in Chennai. The co...
Date: 02 Nov,2022
Apollo Proton Cancer Centre (APCC) conducted its 2nd Apollo Annual Proton Practicum from May 20-22, 2022. Over 700 pa...
Date: 04 Jun,2022
Apollo Cancer Centres proudly launched the "The Power to fight Breast Cancer is in Your Hands" campaign, which ill...
Date: 02 Apr,2021