11 children from Philippines who were suffering from chronic liver diseases underwent successful liver transplants at Indraprastha Apollo Hospitals.
Posted by Apollo Hospitals | 25 Aug,2021
Indraprastha Apollo Hospitals successfully performed liver transplant procedures for 11 children from Philippines who were suffering from chronic liver diseases. These children were between the age of 12 months – 15 years, in grave health conditions and needed immediate organ transplants along with specialised medical treatment, as any further delay could have been fatal. A team from Apollo assisted the families in acquiring permissions for travel while ensuring safety and brought the children to Delhi in specialised chartered flights and got them transferred back to their country post recovery.
After compulsory quarantine the children underwent successful lifesaving liver transplant procedures at Indraprastha Apollo Hospitals. With post-operative observation and care these children have returned to their country on 23rd August.
Dr Anupam Sibal, Group Medical Director, Apollo Hospitals, said, "At Indraprastha Apollo Hospitals we have been regularly receiving patients from Philippines and South Asia in the pre-COVID times, but ever since countries imposed restrictions on travel and movement due to the pandemic, a lot of patients have been deprived of life saving treatments. We were fortunate to have immense support from the Embassies of both the countries who helped ease the process. The first group of patients arrived on 15th August last year. While the last of the group had their transplant several months ago, the families could not travel as there were no flights. "
Dr. Neerav Goyal, Senior Liver Transplant Surgeon, Indraprastha Apollo Hospitals, said, "In liver transplant, surgery is performed when patients have a high risk of dying from their disease in the ensuing weeks to month. Since COVID-19 is not going away anytime soon, many of these patients were unlikely to survive the period of pandemic without a liver transplant and the patients, despite several challenges, travelled to us. The youngest baby was 12 months and 8 were less than 18 months of age. In 7 cases, and the mothers were the donors."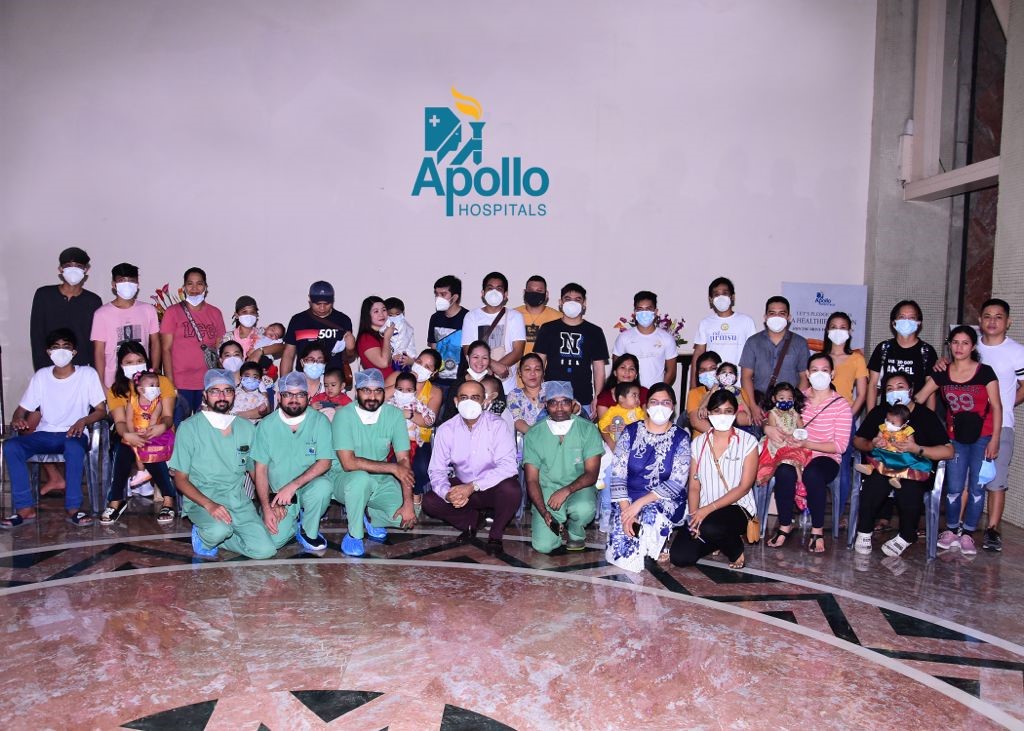 Posted by:
Apollo Hospitals
25 Aug,2021
Get the best of health related stories delivered to your inbox.
Apollo Proton Cancer Centre has successfully performed Asia's first brain bypass surgery on twin 8-year-old children ...
Date: 05 Dec,2022
With a focus on innovating new techniques for the treatment of rare cancer cases, Apollo Cancer Centre, Bangalore, ha...
Date: 05 Dec,2022
A 64-year-old gentleman from Fiji recently Robot-Assisted Total Arterial Bypass Surgery for Triple Vessel Coronary Ar...
Date: 16 Nov,2022